Charles Marsh, Project Director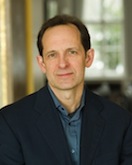 Charles Marsh is professor of religious studies and director of the Project on Lived Theology at the University of Virginia. He is a graduate of Harvard Divinity School and the University of Virginia, where he earned his PhD in 1989.
Shortly after publishing Reclaiming Dietrich Bonhoeffer: The Promise of His Theology (Oxford, 1994), Marsh began considering the religious and moral paradoxes of his own southern Protestant upbringing. He was struck by the complex ways theological commitments and convictions came into dramatic conflict in the civil rights movement in the American South. The religious beliefs and social practices of ordinary people of faith illuminated a new way of writing theology for him, the first fruit being God's Long Summer: Stories of Faith and Civil Rights (Princeton, 1997) which won the 1998 Grawemeyer Award in Religion.
His memoir, The Last Days: A Son's Story of Sin and Segregation at the Dawn of a New South (Basic Books, 2001), is a coming of age account of a minister's son in a small Mississippi town that was home to the Christian terrorist organization called the White Knights of the Ku Klux Klan.
His 2005 book, The Beloved Community: How Faith Shapes Social Justice, from the Civil Rights Movement to Today (Basic Books), developed a new interpretation of the Civil Rights Movement based on Martin Luther King Jr.'s remark that "the end [of the movement] is not the protest, the end is not the boycott; the end is redemption, reconciliation and the creation of beloved community."
In 2007, Marsh wrote a theological analysis of the Christian Right's support of the presidency of George W. Bush entitled Wayward Christian Soldiers: Freeing the Gospel from Political Captivity (Oxford, June 2007), which was excerpted in the New York Times, the International Herald Tribune and the Boston Globe.
Marsh is delighted to have co-authored a book with his lifelong friend, the civil rights activist John M. Perkins. Welcoming Justice: God's Movement Toward Beloved Community was published by InterVarsity Press in Fall 2009 and is based on lectures delivered during the Teaching Communities Conference at the Duke Divinity School Center for Reconciliation.
Marsh, a 2009 John Simon Guggenheim Fellowship in the Creative Arts, served as the Ellen Maria Gorrissen Fellow at the American Academy of Berlin in spring 2010. His most recent book, Strange Glory: A Life of Dietrich Bonhoeffer (Knopf, 2014), received the 2015 Christianity Today Book Award in History/Biography.
Shea Tuttle, Editorial & Program Manager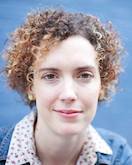 Shea holds a bachelor's degree in religion and music from Hope College in Holland, Michigan, and an MDiv from the Candler School of Theology at Emory University in Atlanta. She lives in Richmond, Virginia, with her husband, daughter, and son. When not working for the Project, she chases her kids around the house, builds train tracks in the living room and helps with homework. Shea writes poems, essays, recipes, letters and grocery lists. Her work has appeared at The Toast, The Other Journal, Role Reboot and Jenny. She is a student in the master of fine arts in writing program at Spalding University, concentrating in creative nonfiction.
Jessica Seibert, Project Manager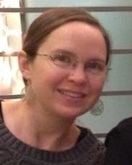 Jessica graduated from Colorado College with a bachelor's degree in anthropology. Before joining the project team, she worked extensively in grant management at the University of Colorado. She and her husband, a college basketball coach, have two daughters and many animals. They all live together in a cooperative household with extended family, and Jessica is the house chef for ten people. While cooking occupies much of her free time, she also enjoys gardening, reading and sports.
Alexander Adames, undergraduate research fellow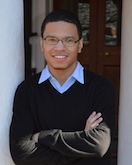 Alexander is an undergraduate student at the University of Virginia. He is majoring in sociology and hopes to minor in government and/or women, gender, and sexuality studies. He is vigorously passionate about social justice and is involved with organizations committed to raising awareness by creating dialogue. On Grounds, Alexander is an active member of the Latino Student Alliance, United for Undergraduate Socioeconomic Diversity and the Democracy Network. He is originally from New York City, where he hopes to someday teach as a professor of sociology. In his spare time, Alexander enjoys reading books and trying out New York restaurants.
Mareike Haaren, UNDERGRADUATE RESEARCH FELLOW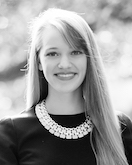 Mareike is fourth year undergraduate student studying in the interdisciplinary distinguished majors program in human biology at the University of Virginia. She hails from South Georgia, where she graduated simultaneously with honors from high school and with an associate degree in May 2014. Apart from her work at PLT, she conducts research in the Güler Malaria Lab and is a member of the AED Pre-Health Honor Society with the hopes of eventually becoming a physician-scientist involved in international medical mission work. In her free time, Mareike enjoys baking chocolate desserts, going on long runs and catching up on her favorite Netflix shows.
---
Project Alumni