Posted on March 28, 2016 by PLT Staff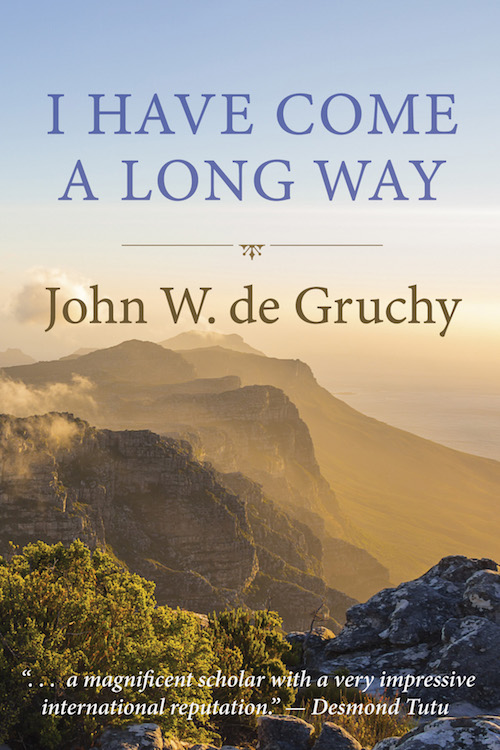 From the publisher:
"If my life and experience is of some interest, it is chiefly so because I have lived through interesting times, in an interesting country, traveled to many interesting places, and been accompanied along the way by interesting folk."
John de Gruchy is a renowned South African theologian and an inspiration to many. An expert on the work of the anti-Nazi theologian Dietrich Bonhoeffer, de Gruchy is also a local struggle icon in his own right. In this book, we trace his story from his Viking ancestry, via a seafaring grandfather and illegitimate grandmother, to where he became an ecumenical activist for the South African Council of Churches and up to the present. We journey through a South Africa in transition and a rapidly changing global society. Along the way we meet varied, often controversial people, like Albert Luthuli, Jaap Durand, P.W. Botha and Constand Viljoen. With a foreword by his friend Desmond Tutu, this is the tale of an extraordinary life lived to the full.
Publication Information
Author: John de Gruchy
Publication Type: Book
Publisher:Wipf and Stock Publishers
Date of Publication:March 2016
Purchase: Buy this publication »