Twelve Jesus-Haunted Misfits, Malcontents, and Dreamers in Pursuit of Justice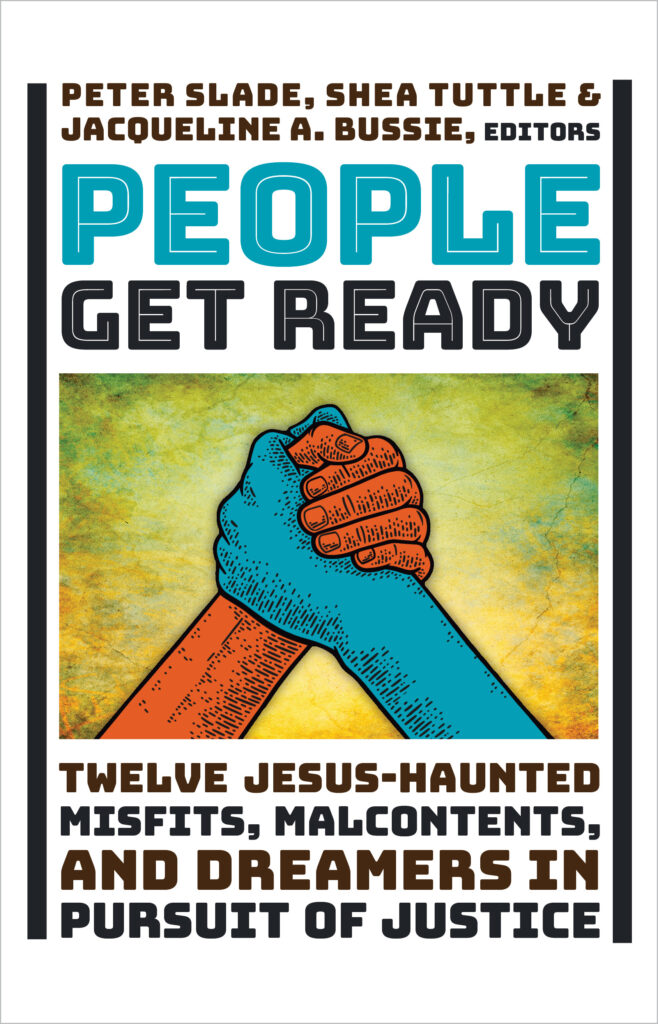 From the Publisher: "Narrated by some of the most galvanizing voices of the current moment, this collection of succinct and evocative biographies tells the stories of twelve modern apostles who lived the gospel mission and unsettles what we think we know about Christianity's role in American politics."

"As the spiritual successor to Can I Get a Witness?, People Get Ready presents a diverse cast of twentieth-century 'saints' who bore witness to their faith with unapologetic advocacy for the marginalized. From novelists to musicians to scientists, these courageous men and women rose to the challenges of their times. Just so, readers will reflect on their legacies in light of the challenges of today."
"The 12 people profiled in this fascinating collection of were indeed, as the title suggests, ready to pursue justice often against great odds. All are well served by the authors, who do not hesitate to point out flaws while celebrating their subjects' contributions." –Booklist
"The sharp biographical sketches affirm that faith can fuel progressive action and illuminate complexities. The stories will inspire and discomfit." –Publishers Weekly
"I hope to take up later the subject of 'example' and its place in the New Testament," Bonhoeffer wrote in one of his last letters to Eberhard. It is our hope that People Get Ready contributes towards this unfinished project.
Contributors: Jacqueline A. Bussie, Carolyn Renée Dupont, Mark R. Gornik, Jane Hong, Ann Hostetler, M. Therese Lysaught, Charles Marsh, Mallory McDuff, Ansley L. Quiros, Daniel P. Rhodes, Peter Slade, Jemar Tisby, Shea Tuttle, and Lauren F. Winner.
The book is a product of The Project on Lived Theology's 2019/20 SILT.
Order your copy here.
People Get Ready Authors