European Mennonites and the Holocaust
Posted on February 7, 2021 by PLT Staff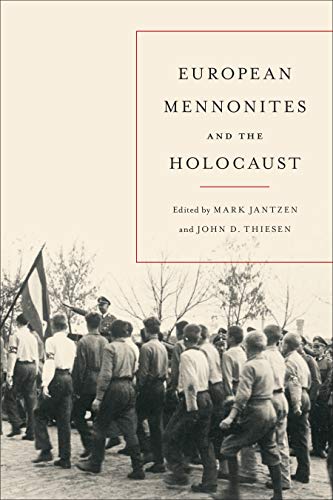 From the publisher:
During the Second World War, Mennonites in the Netherlands, Germany, occupied Poland, and Ukraine lived in communities with Jews and close to various Nazi camps and killing sites. As a result of this proximity, Mennonites were neighbours to and witnessed the destruction of European Jews. In some cases they were beneficiaries or even enablers of the Holocaust. Much of this history was forgotten after the war, as Mennonites sought to rebuild or find new homes as refugees. The result was a myth of Mennonite innocence and ignorance that connected their own suffering during the 1930s and 1940s with earlier centuries of persecution and marginalization.
European Mennonites and the Holocaust identifies a significant number of Mennonite perpetrators, along with a smaller number of Mennonites who helped Jews survive, examining the context in which they acted. In some cases, theology led them to accept or reject Nazi ideals. In others, Mennonites chose a closer embrace of German identity as a strategy to improve their standing with Germans or for material benefit.
A powerful and unflinching examination of a difficult history, European Mennonites and the Holocaust uncovers a more complete picture of Mennonite life in these years, underscoring actions that were not always innocent.
Publication Information
Editor: Mark Jantzen, John D. Thiesen
Publication Type: Book
Publisher:University of Toronto Press
Date of Publication:December 2020
Purchase: Buy this publication »