Faith in Black Power: Religion, Race, and Resistance in Cairo, Illinois
Posted on April 21, 2020 by PLT Staff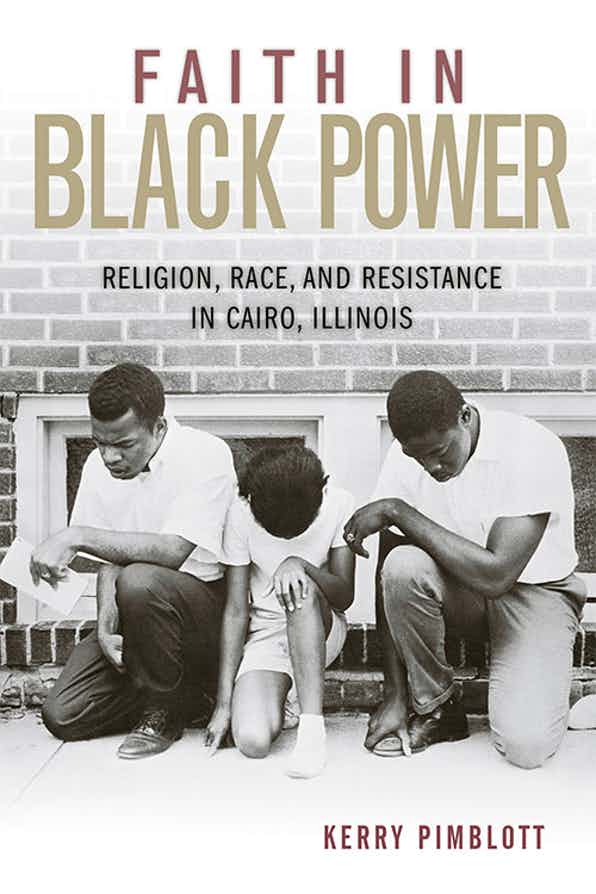 From the publisher:
In 1969, nineteen-year-old Robert Hunt was found dead in the Cairo, Illinois, police station. The white authorities ruled the death a suicide, but many members of the African American community believed that Hunt had been murdered―a sentiment that sparked rebellions and protests across the city. Cairo suddenly emerged as an important battleground for black survival in America and became a focus for many civil rights groups, including the NAACP. The United Front, a black power organization founded and led by Reverend Charles Koen, also mobilized―thanks in large part to the support of local Christian congregations.

In this vital reassessment of the impact of religion on the black power movement, Kerry Pimblott presents a nuanced discussion of the ways in which black churches supported and shaped the United Front. She deftly challenges conventional narratives of the de-Christianization of the movement, revealing that Cairoites embraced both old-time religion and revolutionary thought. Not only did the faithful fund the mass direct-action strategies of the United Front, but activists also engaged the literature on black theology, invited theologians to speak at their rallies, and sent potential leaders to train at seminaries. Pimblott also investigates the impact of female leaders on the organization and their influence on young activists, offering new perspectives on the hypermasculine image of black power.
Based on extensive primary research, this groundbreaking book contributes to and complicates the history of the black freedom struggle in America. It not only adds a new element to the study of African American religion but also illuminates the relationship between black churches and black politics during this tumultuous era.
Publication Information
Author: Kerry Pimblott
Publication Type: Book
Publisher:University Press of Kentucky
Date of Publication:December 2016
Purchase: Buy this publication »