The Following of Jesus: A Reply to the Imitation of Christ
Posted on January 27, 2020 by PLT Staff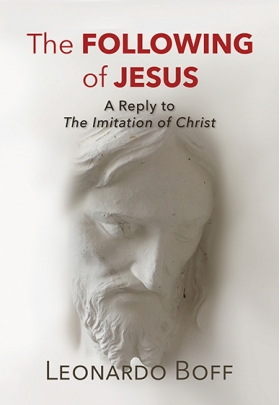 From the publisher:
"The Jesus presented in The Following of Jesus is the one who speaks to crowds, to the poor, to sinners; he offers a project of total inner and outer transformation of all reality to make way for the Reign of God, starting with the poor."—Leonardo Boff
The Imitation of Christ, Thomas à Kempis's devotional classic of the 15th century, is one of the most popular spiritual manuals of all time, second only to the Bible. While removing Christ entirely from his historical context, it defined the path of Christian discipleship in terms of "imitating" the spiritual attitudes of Christ.
Without rejecting Thomas's spiritual insights, Leonardo Boff sets out to complement The Imitation of Christ with a message that speaks to our own time.  While situating the way of Jesus in the wider story of the cosmos, he connects Jesus's radical response to the structures of his day with the contemporary challenges of discipleship. In The Following of Jesus, Boff in effect summarizes his own lifetime of reflection on the Christian message.
Publication Information
Author: Leonardo Boff
Publication Type: Book
Publisher:Orbis Books
Date of Publication:March 2019
Purchase: Buy this publication »