The Holy Thursday Revolution
Posted on October 9, 2016 by PLT Staff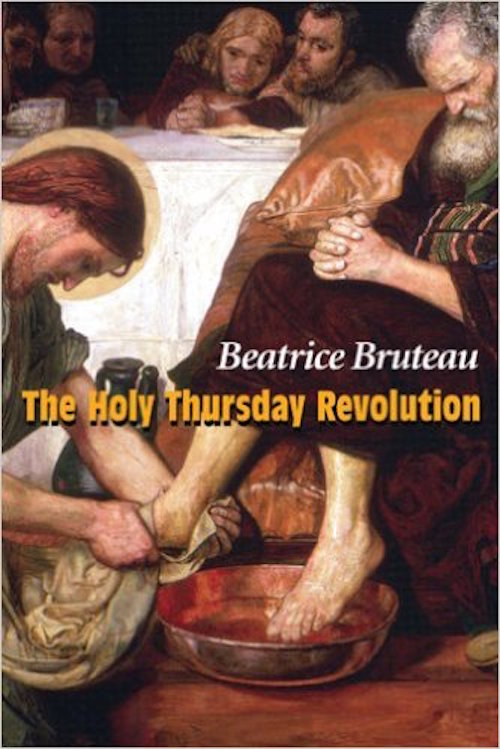 From the publisher:
Can the world change from a culture of domination to one of friendship? Can human nature evolve for the better? Yes, says philosopher Beatrice Bruteau: The Holy Thursday Revolution shows the way.
In a time of increasing anxiety, the author of Radical Optimism breaks new ground as she explores the two teaching events of Holy Thursday: the Footwashing and the Supper, or Holy Communion. She shows how this new paradigm–a movement from Lord to friend–can dramatically alter our personal and social relations, our economic and political practices.
Drawing from a wide range of disciplines Bruteau presents a unifying vision of a world moving from economic and military domination to one of equality and sharing. She dares to offer hope for the future based on a revolution begun two thousand years ago with the spiritual power to make all things new.
Publication Information
Author: Beatrice Bruteau
Publication Type: Book
Publisher:Orbis Books
Date of Publication:March 2005
Purchase: Buy this publication »