MOVE: An American Religion
Posted on August 25, 2020 by PLT Staff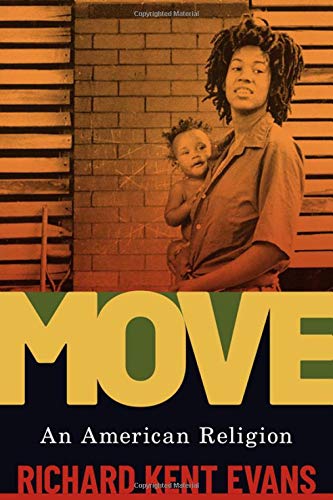 From the publisher:
What is a religion? That is the question that Richard Kent Evans attempts to answer in this book. He does so through the story of MOVE, a little-known group with a fascinating story.
MOVE emerged in Philadelphia in the early 1970s. It was a small, mostly African American group devoted to the teachings of John Africa. In 1985, the Philadelphia Police Department — working in concert with federal and state law enforcement — attacked a home that "MOVE people" as they preferred to be known, shared in West Philadelphia. Hundreds of police officers and firefighters laid siege to the building using tear gas, ten thousand rounds of ammunition, and improvised explosives. Most infamously, a police officer riding in a helicopter dropped a bomb containing C-4 explosives, which he had acquired from the FBI, onto the roof of the MOVE house. The bomb started a fire, which officials allowed to spread in hopes of chasing the MOVE people out of the house. Police officers fired upon those who tried to escape the flames. Eleven MOVE people died in the attack, including John Africa. Five of those who died were children.
In this book, Richard Kent Evans tells the story of MOVE — a story that has been virtually lost outside of Philadelphia. What was MOVE? Many MOVE members thought of themselves as belonging to a religion, and they sought legal recognition. But to others, including other religious groups like the Quakers and, more importantly, the courts, MOVE was anything but a religion. Evans dives deep into how we decide what constitutes a genuine religious tradition, and the enormous consequences of that decision.
Publication Information
Author: Richard Kent Evans
Publication Type: Book
Publisher:Oxford University Press
Date of Publication:June 2020
Purchase: Buy this publication »