Practicing Discipleship: Lived Theologies of Nonviolence in Conversation with the Doctrine of the United Methodist Church
Posted on January 22, 2017 by PLT Staff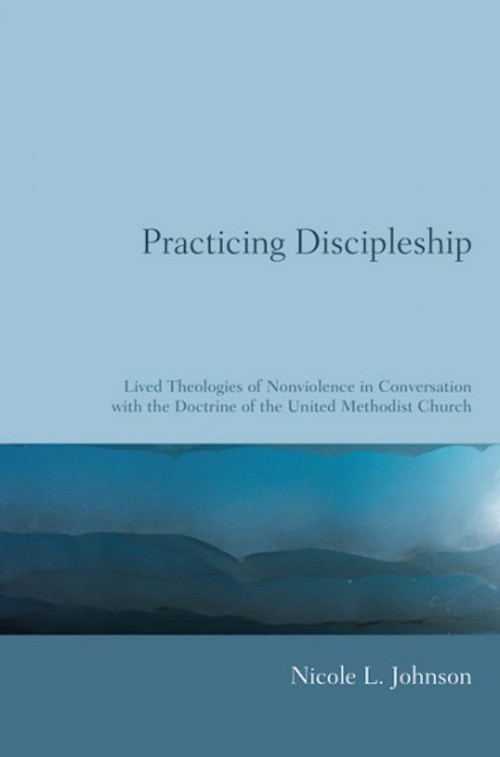 From the publisher:
Despite a plurality of doctrinal statements on war, peace, and nonviolence, some United Methodists sustain a commitment to nonviolence. Through qualitative research, Practicing Discipleship draws out lived theologies of nonviolence in order to understand how nonviolent United Methodists define, ground, and practice nonviolence, and to give that voice opportunity to challenge church doctrine and thereby the wider church.
An analysis of statements from the Book of Disciplines and the Book of Resolutions reveals the plurality of Methodist teachings on moral issues related to war and peace. While such plurality is indicative of the inclusive tradition of United Methodism, Johnson shows that it also causes confusion, thus hindering the vitality and authority of the church's witness.
This study's qualitative analysis of in-depth interviews with twelve nonviolent United Methodists reveals a lived theology rooted in Scripture and theological reflection: it points particularly to a christocentrism that posits nonviolence as central to Christ's teachings and example. While study participants affirm the tradition of openness in the United Methodist Church, they also call for more tangible and extensive support for and education about nonviolence as a faithful option for Christians.
Through amicable and constructive practical-theological dialogue, doctrinal plurality, and ecclesial openness are affirmed as appropriate and possible only within the context of the church's profound commitment to serious discipleship, which includes transformation toward nonviolence. Implications of this interaction include developing and adopting a more truthful conception of a nonviolent ethics, moving toward broadly conceived Christian formation in nonviolence, and fostering ongoing ecclesial dialogue about difficult moral issues of war, peace, and nonviolence.
Publication Information
Author: Nicole L. Johnson
Publication Type: Book
Publisher:Wipf and Stock Publishers
Date of Publication:June 2009
Purchase: Buy this publication »