On the Lived Theology Reading List: How to Inhabit Time: Understanding the Past, Facing the Future, Living Faithfully Now
Posted on August 16, 2023 by PLT Staff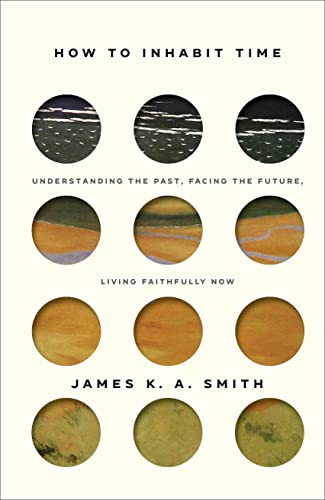 From the publisher:
Many Christians live a faith that is "nowhen." They are disconnected from the past or imagine they are somehow "above" the flux of history, as if every generation starts with a clean state. They lack an awareness of time and the effects of history–both personal and collective–and thus are naive about current issues, prone to nostalgia, or fixated on the end times and other doomsday versions of the future.
Popular speaker and award-winning author James K. A. Smith explains that we must reckon with the past in order to discern the present and have hope for the future. Integrating popular culture, biblical exposition, and meditation, he helps us develop a sense of "temporal awareness" that is attuned to the texture of history, the vicissitudes of life, and the tempo of the Spirit.
Smith shows that awakening to the spiritual significance of time is crucial for orienting faith in the twenty-first century. It allows us to become indebted to the past, oriented toward the future, and faithful in the present.
Publication Information
Author: James K. A. Smith
Publication Type: Book
Publisher:Brazos Press
Date of Publication:September 20, 2022
Purchase: Buy this publication »