Posted on March 24, 2020 by PLT Staff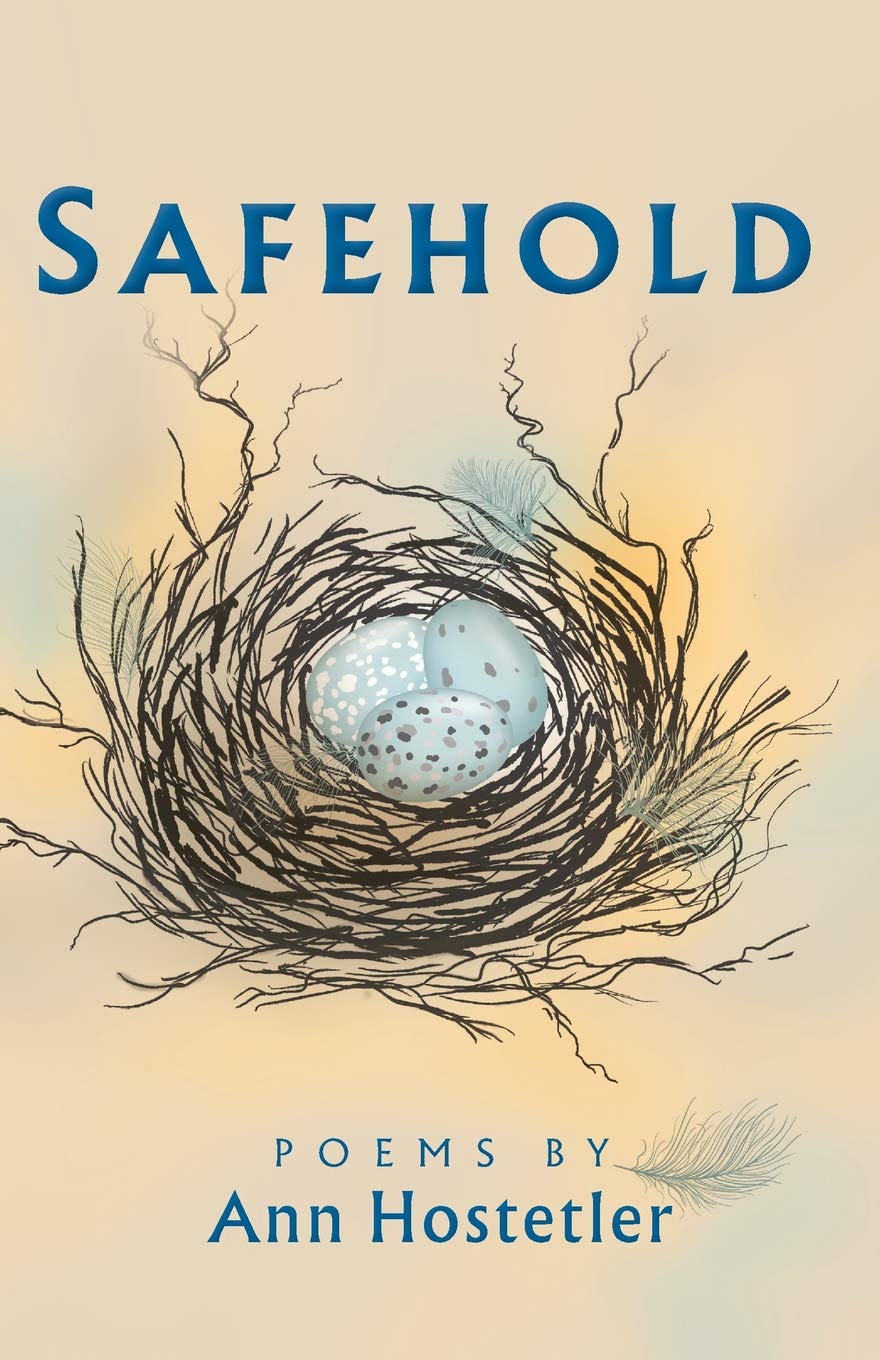 From the publisher:
Acclaimed as a "true work of Christian poetry" from Rebecca Gayle Howell (author, American Purgatory), Ann Hostetler's "Safehold" invites a thought-provoking, spiritual outlook on dealing with a loss of assurance.
"Safehold" is compiled of poems written and collected by Hostetler, professor of English at Goshen College, since 2001. Over time, Hostetler found connections between her poems that compelled her to assemble the book. Reaching from events taking place on 9/11, to the death of both her parents, to the election of the 45th president, "Safehold" encompasses what it means to endure a crisis of security.
Hostetler graduated with a bachelor's degree from Kenyon College in 1976, earned a master's degree from Pennsylvania State University in 1982 and her Ph.D. from the University of Pennsylvania in 1996.
Through her education, she found her voice in poetry and eventually published her first full-length collection of poems in 2002, "Empty Room with Light. Recently , she published a second collection called Safehold" (Dreamseeker Books, December, 2018).
"Safehold" largely contains poems dealing with existential dilemmas Hostetler has dealt with in her life, and ways she has learned to cope with outcomes out of her control. Her poems respond to such questions as, "How do you live your everyday life, treasuring what you love while embracing painful things that you wish hadn't happened?"
Hostetler writes from her experiences while trying to make sense of the world. "I wouldn't call myself a Mennonite poet or a Christian poet." Hostetler said. "I am a person who writes poems, and a poet who was raised in the Mennonite faith."
"Art is about building bridges. It's not about building walls around a little community and its doctrines."
Publication Information
Author: Ann Hostetler
Publication Type: Book
Publisher:Dreamseeker Books
Date of Publication:December 2018
Purchase: Buy this publication »