Southern Perspectives on the Queer Movement: Committed to Home
Posted on January 26, 2021 by PLT Staff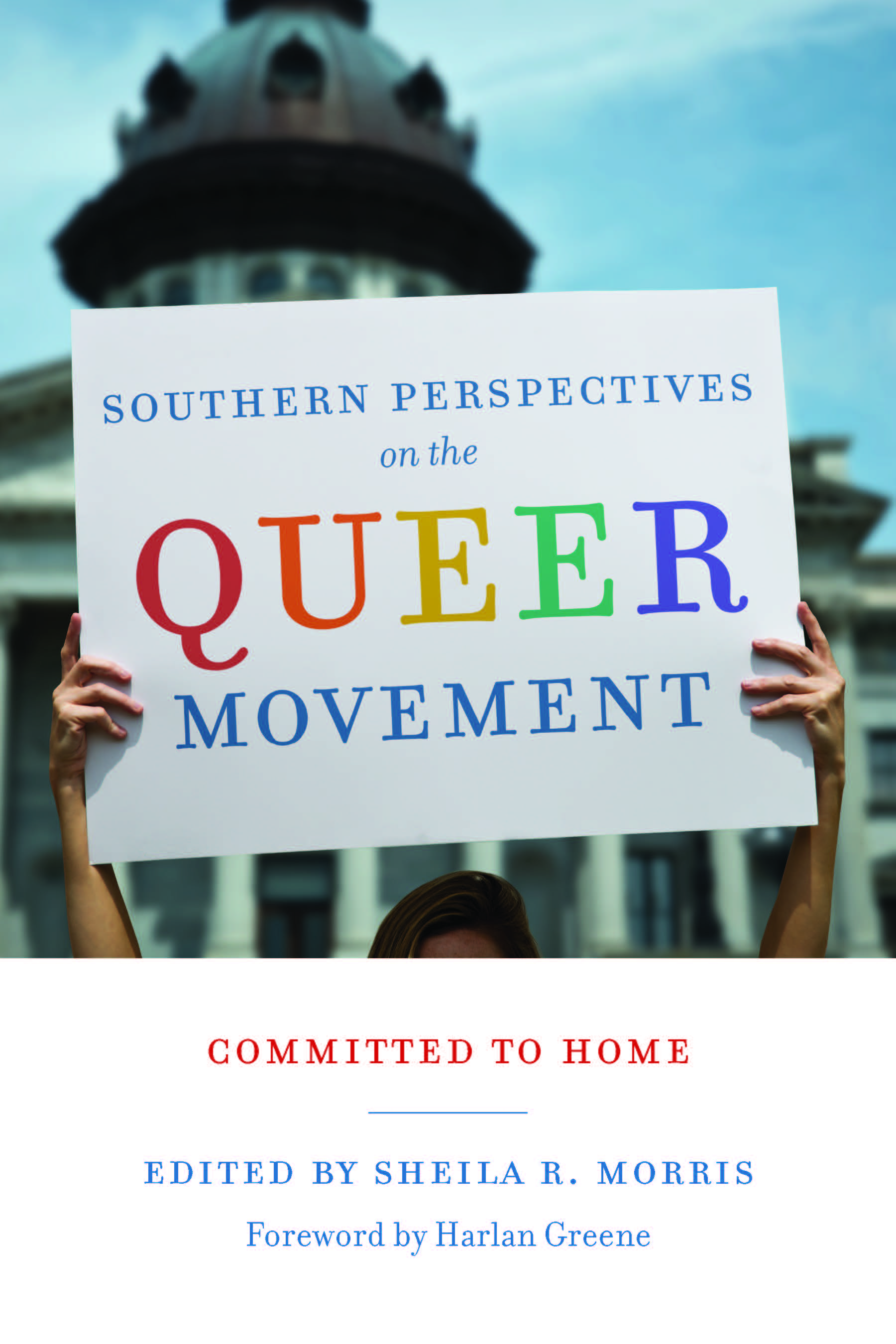 From the publisher:
In Southern Perspectives on the Queer Movement: Committed to Home, Sheila R. Morris has collected essays by South Carolinians who explore their gay identities and activism from the emergence of the HIV-AIDS pandemic to the realization of marriage equality in the state thirty years later. Each of the volume's nineteen essays addresses an aspect of gay life, from hesitant coming-out acts in earlier decades to the creation of grassroots organizations. All the contributors have taken public roles in the gay rights movement.
The diverse voices include a banker, a drag queen from a family of prominent Spartanburg Democrats, a marching minister who grew up along the Edisto River, a former Catholic priest and his tugboat dispatcher husband from Long Island, the owner of a feminist bookstore, a Hispanic American who interned for Republican strategist Lee Atwater, a philanthropist politician from Faith, North Carolina, and a straight attorney recognized as the "Mother of Pride" who became active in 1980, when she learned her son was gay.
Southern Perspectives on the Queer Movement challenges the conventional understanding of the LGBTQ movement in the United States in both place and time. Typically associated with pride marches and anti-AIDS activism on both the east and west coasts and rooted in the counterculture of the 1960s and "Stonewall Rebellion" in New York City, Southern variants of the queer liberation movement have found little room in public or scholarly memory. Confronting an aggressively hostile environment in the South, queer political organization was a late-comer to the region. But it was the very unfriendliness of Southern political soil that allowed a unique and, at times, progressive LGBTQ political community to form in South Carolina. The compelling Southern voices collected here for the first time add a missing piece to the complex puzzle of postwar queer activism in the United States.
Harlan Greene, author of the novels Why We Never Danced the Charleston, What the Dead Remember, and The German Officer's Boy, provides a foreword.
Contributors:
Jim Blanton
Candace Chellew-Hodge
Matt Chisling
Michael Haigler
Harriet Hancock
Deborah Hawkins
Dick Hubbard
Linda Ketner
Ed Madden and Bert Easter
Alvin McEwen
Sheila Morris
Pat Patterson
Jim and Warren Redman-Gress
Nekki Shutt
Tony Snell-Rodriquez
Carole Stoneking
Thomas A. Summers
Matt Tischler
Teresa Williams
Publication Information
Editor: Sheila R. Morris
Publication Type: Book
Publisher:The University of South Carolina Press
Date of Publication:December 2017
Purchase: Buy this publication »