We Will Be Free: The Life and Faith of Sojourner Truth
Posted on April 4, 2023 by PLT Staff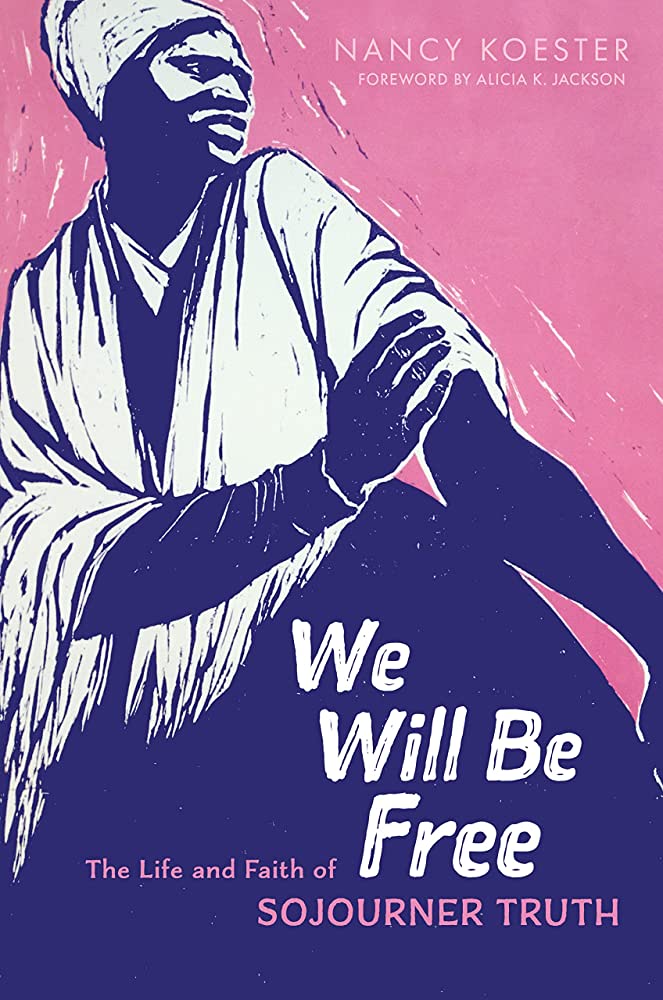 From the publisher:
Though born into slavery, Sojourner Truth would defy the limits placed upon her as a Black woman to become one of the nineteenth century's most renowned female preachers and civil rights advocates. In We Will Be Free, Nancy Koester chronicles her spiritual journey as an enslaved woman, a working mother, and an itinerant preacher and activist.
On Pentecost in 1827, the course of Sojourner Truth's life was changed forever when she had a vision of Jesus calling her to preach. Though women could not be trained as ministers at the time, her persuasive speaking, powerful singing, and quick wit converted many to her social causes. During the Civil War, Truth campaigned for the Union to abolish slavery throughout the United States, and she personally recruited Black troops for the effort. Her activism carried her to Washington, DC, where she met Abraham Lincoln and ministered to refugees of Southern slavery. Truth's faith-driven action continued throughout Reconstruction, as she aided freed people, campaigned for reparations, advocated for women's rights, and defied segregation on public transportation.
Sojourner Truth's powerful voice once echoed in the streets of Washington and New York. Her passion rings out again in Nancy Koester's vivid writing. As the legacy of slavery and segregation still looms over the United States today, students of American history, Christians, and all interested readers will find inspiration and illumination in Truth's story.
Publication Information
Author: Nancy Koester
Publication Type: Book
Publisher:Eerdmans
Date of Publication:February 21 2023
Purchase: Buy this publication »