The Spirit of Social Hope
April 26-29, 2005
Charlottesville, Virginia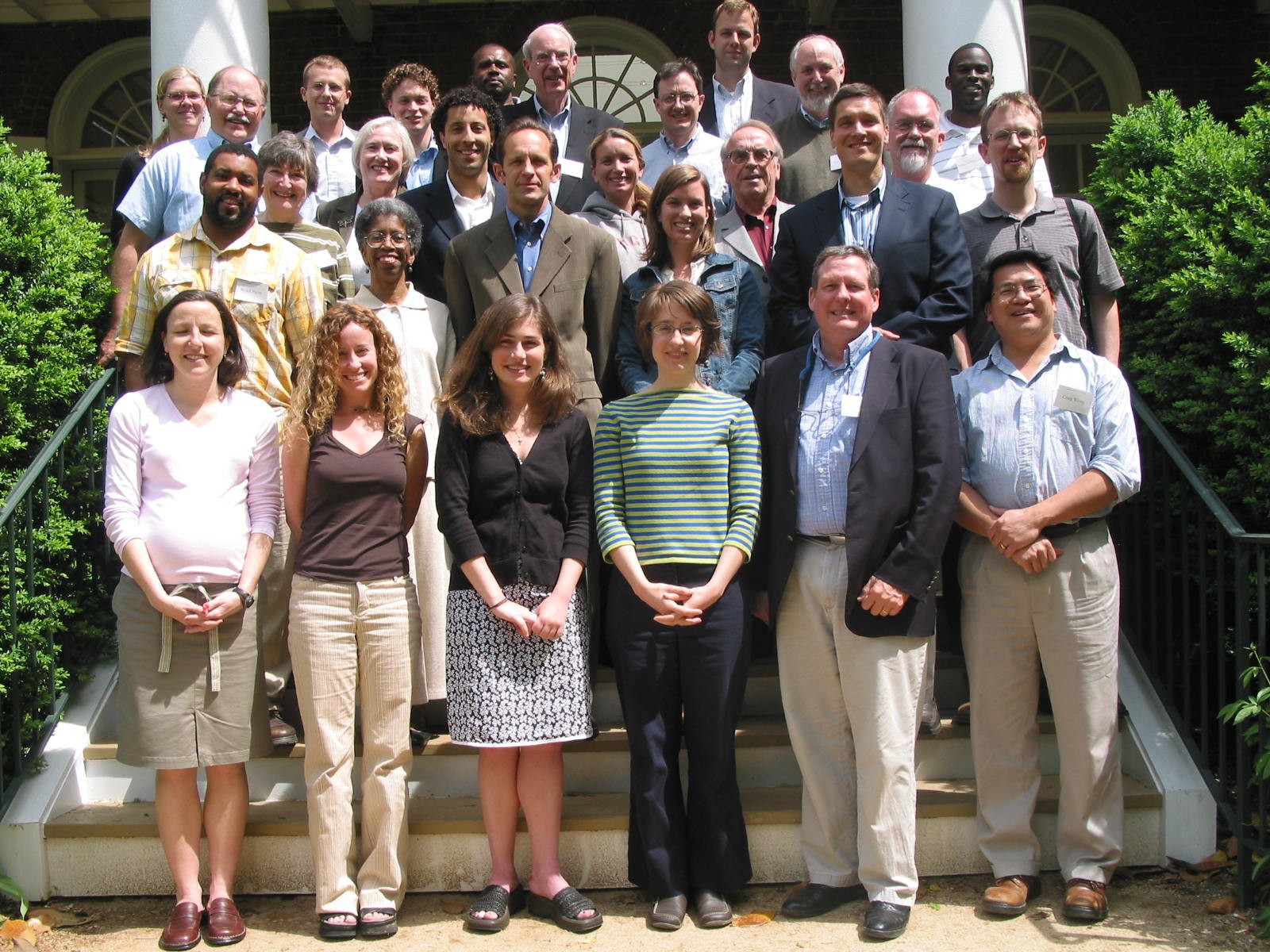 The Spring Institute for Lived Theology: The Spirit of Social Hope brought together 35 theologians, graduate students, pastors and community-builders for a three-day seminar inspired by the collaborative exchange between SILT participants and Institute speakers Jürgen Moltmann and Mark Gornik.
The Spring Institute for Lived Theology built upon the foundations of the first cycle of the Project on Lived Theology by deliberately pairing theologians and pastor/practitioners in a concentrated exchange that moved beyond insular academic debates and embraced theological life as a form of public discipleship. The activities of the first three years of the Project confirmed the necessity of its mission: that theological and religious scholars and activist-practitioners need one another to more fully participate in the work of building just and redemptive communities. The Spring Institute convened a diverse ensemble of scholars, students and practitioners from April 26-29, 2005 for conversation, collaboration, stimulation and refreshment.
Spring Institute Proceedings
Summary of each session
Session 1 – Reborn to a Living Hope: Personal Experience and Political Consciousness – Jürgen Moltmann
Session 2 – There is Enough for Everyone: The Spirit of Life and Social Consciousness – Jürgen Moltmann
Session 3 – Signs of the Spirit in the City – Mark Gornik
Capps Lecture – Control is Good – Trust is Better: Freedom and Security in a "Free World" – Jürgen Moltmann
Session 4 – The New Earth in which Justice Dwells: The Creative Spirit and Ecological Consciousness – Jürgen Moltmann, with Willis Jenkins responding
Session 5 – A Conversation with Jürgen Moltmann and Mark Gornik
In preparation for the Institute, participants were asked to reflect on the relationship between the Holy Spirit and hope in their work and lives. Read the reflection booklet.
2005 SPRING INSTITUTE FOR LIVED THEOLOGY SPEAKERS and participants
For more information about the speakers and participants, click on their photos below.
Not pictured in gallery:
Scott Dimock and Marilyn Dimock, Southeast White House
Melissa Herwaldt Riches