People Get Ready: Twelve Jesus-Haunted Misfits, Malcontents, and Dreamers in Pursuit of Justice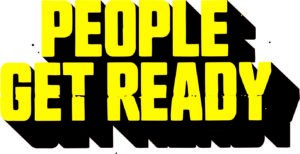 (Wm. B. Eerdman's Publishing Co, coming in Spring 2023)
Presented in artfully told and thoroughly researched theological biographies, People Get Ready: Twelve Jesus-Haunted Misfits, Malcontents, and Dreamers in Pursuit of Justice is a treasure trove of redemptive life stories; it is both a companion volume to Can I Get a Witness? and a free-standing celebration of America's forgotten peacemakers and hope-builders,
The chapters illuminate aspects of the historical figures' religious experiences and convictions as well as the work they did in the world, all the while exploring how their convictions shaped their work, and how their work refined their convictions. Each chapter will unearth important connections between the historical figures' lives and activism, and our present-day faith-based struggles for social justice and equity. Rather than the consensus and homogeneity imposed by the guardians of political and theological reactionary conservatism, People Get Ready strives to bring many voices—women and men; Catholics and Protestants; white, Latinx, African American, and Asian; clergy and laity; gay and straight—together.
Evangelical Anxiety: A Memoir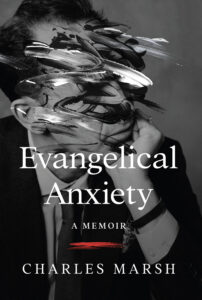 (Harper One, publication date: June 14, 2022)
In this riveting spiritual memoir, PLT director Charles Marsh tells the story of his struggles with mental illness, explores the void between the Christian faith and scientific treatment, and forges a path toward reconciling these divergent worlds.
For years, Marsh suffered panic attacks and debilitating anxiety. As an Evangelical Christian, he was taught to trust in the power of God and His will. While his Christian community resisted therapy and personal introspection, Marsh eventually knew he needed help. To alleviate his suffering, he made the bold decision to seek medical treatment and underwent years of psychoanalysis. 
Marsh tells the story of his struggle to find peace and the dramatic, inspiring transformation that redefined his life and his faith. He examines the tensions between faith and science and reflects on how his own experiences offer hope for bridging the gap between the two. Honest and revealing, Marsh traces the roots of shame, examines Christian notions of sex, faith, and mental illness and their genesis, and chronicles how he redefined his beliefs and rebuilt his relationship with his community. 
A poignant and vital story of deep soul work, Evangelical Anxiety helps us look beyond the stigma that leaves too many people in pain and offers Evangelicals a way forward to find the help they need while remaining true to their beliefs.