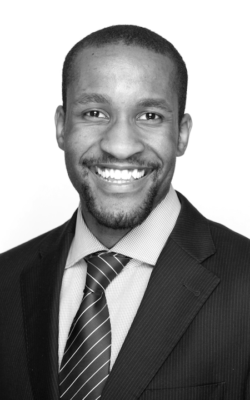 The Project on Lived Theology (PLT) congratulates Nathan Walton on being named co-lead pastor at East End Fellowship, a multi-ethnic, economically diverse Christian church located in Richmond, Virginia. Walton started his new position this fall.
As a doctoral student at the University of Virginia, Nathan Walton was actively involved in PLT research initiatives and public events. He began as a PLT graduate research fellow. In the summer of 2016, Walton coordinated the curriculum for a class on spiritual autobiography at the Albemarle-Charlottesville Regional Jail and developed a university course around issues of mass incarceration. He received his PhD from UVA in the spring of 2019.
"It was a joy to serve as Nathan's dissertation advisor," said Charles Marsh, PLT director and UVA religious studies professor. "His dissertation integrated ethnographic research and theological analysis to produce an incisive study of the Prosperity Gospel and theological perspectives on wealth."
In addition to mentoring students as part of the 2014 Summer Internship in Lived Theology, Walton participated in numerous PLT events during his doctoral studies. He most recently spoke to UVA undergraduates on "Martin Luther King, Jr. and the Witness of the Black Freedom Church" and moderated a public discussion with civil rights pioneer John M. Perkins.
Prior to his new appointment at East End Fellowship, Walton served as executive director of Abundant Life Ministries, an initiative that demonstrates "God's love through holistic community development" in the Prospect neighborhood of Charlottesville, Virginia. Walton holds an MDiv from Duke Divinity School, and both a BA and a PhD in religious studies from UVA.
"Nathan exemplifies the best qualities in the vocation of the engaged scholar," added Marsh. "He is well versed in the technical skills of his discipline, charitable and compassionate in his interpretations, agile in his ability to grasp complex ideas with maximum clarity and make vital connections to critical issues in contemporary society."
The Project on Lived Theology at the University of Virginia is a research initiative, whose mission is to study the social consequences of theological ideas for the sake of a more just and compassionate world.