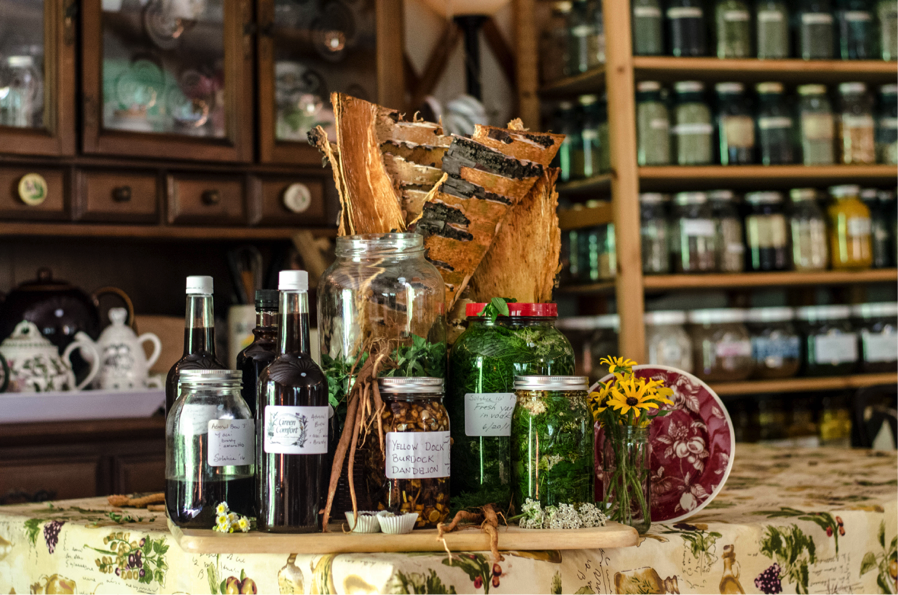 Here we are again. Sitting on the forest green sofa where I am taught to swallow my pride and reveal my heart. Three years ago I sat on this couch feeling lonely and embarrassed. I barely knew Teresa back then. She was simply a friend of my mother's and I was now her completely exhausted patient. In 2013, I returned home for spring break twenty-five pounds thinner than I had been in the fall. My complexion was inflamed with acne and my thoughts were overwhelmed with personal criticism. Talking about my miserable body image was usually off limits. But Teresa gave me an avenue through which to crawl out of my cave of self-deprecation and into the loving embrace of herself, my family, and God.
I continued to struggle against my weight, my skin, and my mind for the duration of my academic career. Not because Teresa did not give me good formulas and thoughtful guidance. There's only so much an herbalist can do when their patient continues to skip meals and abandons their medicinal regimen. Not until the winter of my fourth year did I realize that I needed to take time to care for myself… and doing so would increase my faith and love for the divine.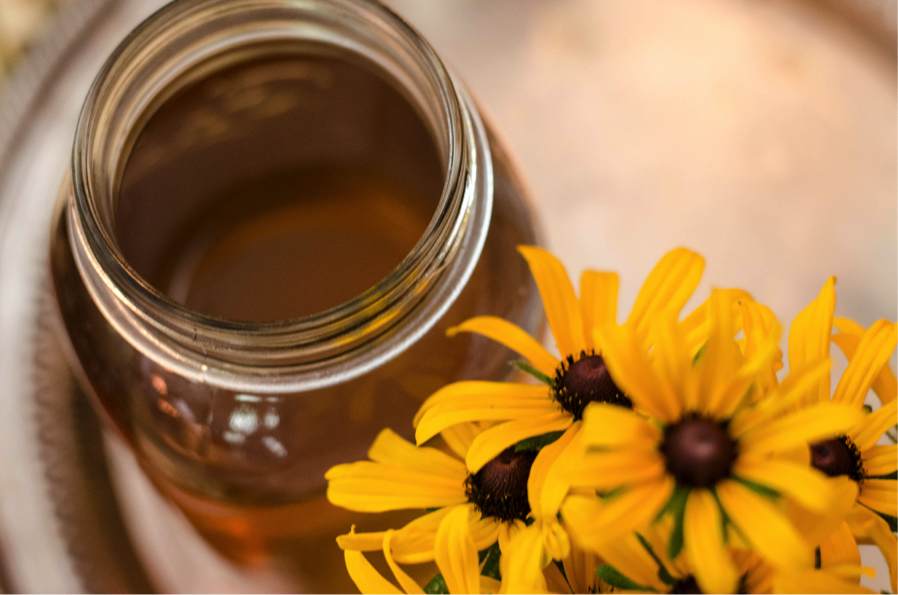 So here we are again. Tears in Teresa's eyes as I sit among eight of her best clinical students. Talking about my journey through school and my tussle with pain. And how we've come so far over these three years and especially over the course of this short two-month program. How marshmallow root has aided my digestion and white clay cleared my skin. And how her guidance has cleared my heart.
As the students put together nourishing broths, uplifting teas, and digestive tinctures, I discover how peony root works remove stagnation in the liver and red clover buds work to purify the blood. I also learn how a team of nine women can work with medicinal insight and a heartfelt compassion to help a patient overcome illness. I feel nourished on this sofa, not abandoned or alone. And here, I can feel God with me through these women. And through the taste of medicinal herbs.
For updates about the PLT Summer Internship, click here. We also post updates online using #PLTinterns. To get these updates please like us on Facebook and follow us on Twitter at @LivedTheology. To sign up for the Lived Theology monthly newsletter, click here.