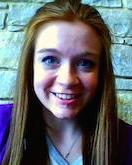 Caitlin Montgomery is a third-year religious studies and speech-language pathology student with a passion for helping children with special needs. While interning at the Virginia Institute of Autism and navigating new methods of behavioral therapy for children with autism, she hopes to explore what it looks like to construct a theological framework that empowers individuals with disabilities.
The Virginia Institute of Autism is dedicated to helping people overcome the challenges of autism through innovative, evidence-based programs in education, outreach and adult services. Learn more about their work at their website.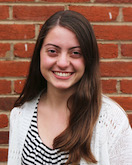 Rachel Prestipino is a third year student majoring in religious studies and global development studies. She is particularly interested in notions of human dignity, especially with regard to women, as they are presented by various Christian theologies. She will be spending her summer serving women who have experienced violence and exploitation in the Tenderloin neighborhood of San Francisco.
Rachel will be working this summer with the organization Because Justice Matters whose mission is to reach women who are victims of sexual exploitation and domestic violence, and offer support to those experiencing isolation due to economic and cultural challenges. Learn more about their work here.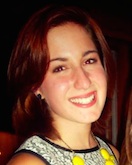 Melina Rapazzini is a third year student majoring in religious studies and nursing, which has naturally resulted in a passion for studying the intersection between ethics and direct patient care. A native from the San Francisco Bay Area, Melina is excited to live in in Oakland and work with New Hope Covenant Church to develop a reading, art, and gardening program for inner city refugee children. Melina is mostly looking forward to learning from these children how to see and understand the Kingdom of God in a neighborhood with historically one of the highest rates of robbery in the United States.
The vision of New Hope Covenant Church is to worship God and embody the good news of Jesus through Community, Compassion, Discipleship, and Justice. Learn more about New Hope at this link.
Beginning Monday, you can hear about our summer interns' work in their own words. Watch this space for highlights, visit the intern blog, and get all the updates by following their summers on Facebook and Twitter.