Transformative Scholarship and Pedagogy Unit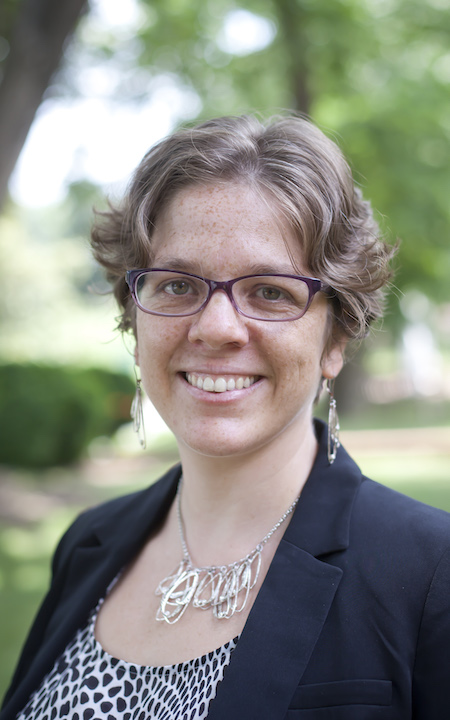 On Saturday, November 23, PLT alum Kelly Figueroa-Ray of St. Olaf College will take part in a session at the American Academy of Religion (AAR) Annual Meeting in San Diego, California. The session is titled, Transgressing Borders: Immigration and Transformative Pedagogy in Religious Studies Classrooms. The theme of the session is:
In light of the Annual Meeting's location in San Diego and the recent changes in immigration policy that serve to limit the entry of immigrants into the United States, this panel will outline transformative pedagogical strategies for teaching about the politics of immigration and Religion. The papers examine models and best practices of community-engaged learning and describe partnerships with faith-based organizations and community groups to support learning on the topic of immigration.
Professor Figueroa-Ray's presentation is titled, Even the Cartel Members Pray: Studying Immigration through the Lens of Lived Theology. The abstract for her talk reads:
Competing and contradictory beliefs and interests propel a variety of actors each day as they attempt to cross, guard, and make peace with a line that in turn shapes their lives, relationships, communities, and in too many cases, their deaths. In this paper, I will demonstrate how a pedagogy of lived theology can introduce students to the politics of immigration by framing it first as a human issue, not merely an abstraction. Core to this pedagogy is the intersectional examination of first-hand accounts of border encounters through ethnographic fieldwork, reading memoirs, and watching films. This narrative framework is scaffolded by examination of the US-Mexico border as a racial and political construct and an introduction to relevant theological themes. Learning about immigration through the lens of lived theology challenges students to expand what Nancy Pineda-Madrid terms their "social imaginations," by recognizing that they, too, are actors shaped by US immigration policy (2011).
Two of Kelly's students will be presenting with her, Bronwynn Woodsworth and Maeve Atkinson. This will be a brief presentation, then a pedagogical exercise meant to lead people into lived theological analysis, then a reflection from each of the students about how this pedagogy transformed their understanding of immigration policy and their role in it.
There are two additional presentations in this session. Cassie Trentaz of Warner Pacific College will present, Crossing Borders and Raising the Stakes: Bridging Higher Education and Community Organizing to Get Real Shit Done in Real Time, a Model and Suzanne Klatt of Miami University will present, On the Borders: A Multiaxial Approach to Transformative Pedagogy on Immigration.
The session will take place from 3:30 – 5:00 pm in the Convention Center-28B (Upper Level East) with Michael Brandon McCormack, University of Louisville, presiding. For more information, please see the AAR website.
Fellow travelers are scholars, activists, and practitioners that embody the ideals and commitments of the Project on Lived Theology. We admire their work and are grateful to be walking alongside them in the development and dissemination of Lived Theology.
For more resources from our Fellow Travelers, click here. For more news from PLT, click here. Engage in the conversation on Facebook and Twitter, @LivedTheology. To sign up for the Lived Theology newsletter, click here.