Recently we have implemented the practice of community dinners at one of our houses of hospitality.  These common meals involve each woman cooking for everyone in the house one night a week.  This practice was first implemented at the farmhouse years ago, and it was thought that the women who moved into the second, newer house would naturally have community dinners as well, however quite the opposite occurred.  The women were buying their own food, cooking their own meals and had their own cupboards.  The women at both houses showed great resistance to this change, and this resistance has prompted me to reflect upon whether we made the right choice to require that the houses have community dinners.  One reason I think they are unhappy with the change is because in a sense we are asking them to give up their ability to buy and cook food for themselves, which is a small indulgence for these destitute women.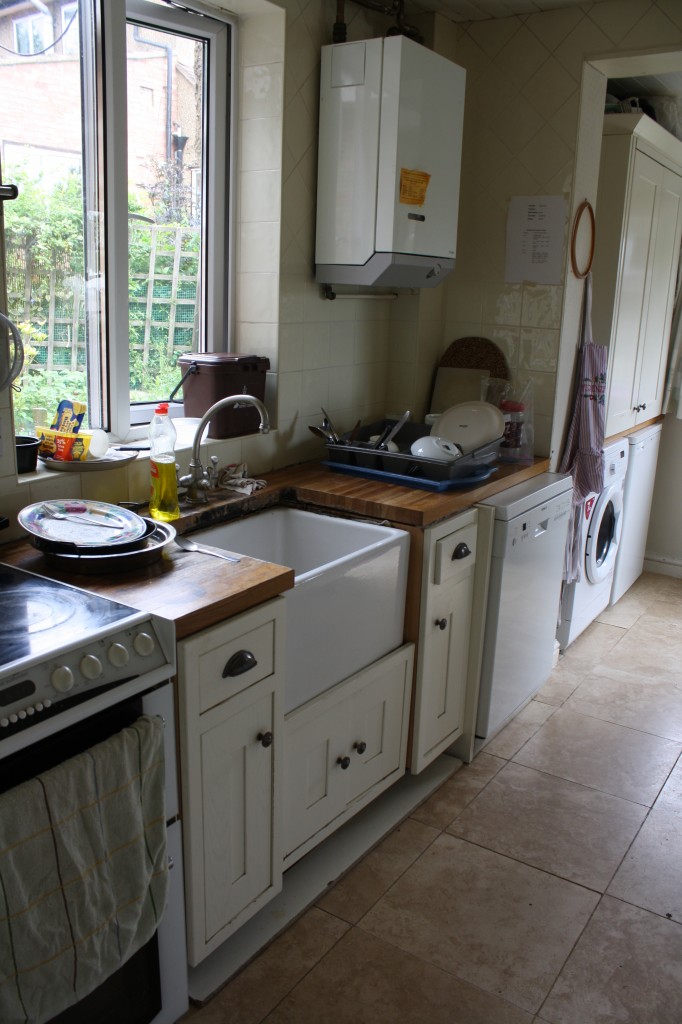 How have I reacted at the Catholic Worker when my small comforts, indulgences, and "goods" are taken away?  I become upset, just as the women did.  One example is when I found that that the six-year old in my house was using my artist's watercolor crayons.  I ran to the table where he was working, and with a shaking voice asked slowly, so as to not unleash my anger, how they had come into his possession.  When I first arrived, I was glad I made the decision to bring very few belongings, but also began to wonder about the safety of my laptop, passport, and art materials.  Dorothy Day stated that, "It is simpler just to be poor.  It is simpler to beg.  The thing is not to hold on to anything," but she acknowledged that inevitably we all fall into the tragedy of holding on to all of our possessions, our space and our time, and become angry, "instead of rejoicing when they are taken from us" (Loaves and Fishes, 89).  Jesus clearly told the rich young man that to achieve perfection he must sell all that he had and give to the poor, and this proved to be too difficult a task for him (Matthew 19:16-30).
According to Day, "The fundamental means of the Catholic Worker are voluntary poverty and manual labor, a spirit of detachment from all things, a sense of the primacy of the spiritual, which makes the rest easy" (Selected Writings, 114).  At the Catholic Worker Farm we are attempting this voluntary poverty, but I can't help but wonder if it is enough, as indulging in comforts when needed is also a part of our volunteer policy.  For example, live-in interns are encouraged to go into town on weekends to take a break from the houses, and each volunteer can take a half-day off during the week.  Also, the women living in our houses only have to take part in the weekly meals four days of the week, and are able to cook what they would like and whenever they would like for the other three days.  The understanding is that we recognize living in solidarity with one another is difficult work, and to avoid burn out we encourage private space and personal time.  Dorothy Day writes, "daily, hourly, to give our own possessions and especially to subordinate our own impulses and wishes to others – these are hard, hard things; and I don't think they ever get any easier" (Loaves and Fishes, 84).
The voluntary poverty and spirit of detachment that we attempt include materialistic, monetary, spatial, and temporal kinds of poverty.  We eat the food that is donated to us, whether it is old or out of date.  The only foods we occasionally buy are some dairy products.  Often we go to charity shops and car boot sales first (similar to yard sales and flea markets in America) if something needs to be purchased.  We try to fix things around the house ourselves instead of calling a specialist or replacing it.  To help pay our rent and other expenses, we sell packaged food and bread that has been donated to us and homemade jam and vegetables from our garden on the street in a nearby city every Friday.  Our selling is actually asking (begging?) for donations because we don't price anything we sell and we simply tell people to give what they would like to our cause.  We send out hundreds of bi-yearly newsletters to let people know what we do, and also to receive donations.  Spatially, we are living in solidarity with the women as fellow community members in our houses, and temporally, the Catholic Worker is a full time job that often extends beyond typical working hours.  One gives up time with family and friends, as well as one's independence.  Also working collaboratively and discussing before making all decisions with the core community of volunteers is another kind of poverty.
But yet, there are boundaries that are put up, and securities in place.  At the farm, the volunteers live upstairs, and the guests downstairs.  I don't let guests in my room, and sometimes if the women ask us for help in the evenings, we tell them that it will have to wait until tomorrow.  Right now, each woman has a substantial amount of space, and I'm sure it's possible that we could allow more women to live in our houses if we minimized the area each person was given.  Dorothy Day writes that though we may attempt poverty, a kind of stripping of ourselves, "still you will reach out like an octopus to seek your own comfort, your untroubled time, your ease, your refreshment" (Loaves and Fishes, 84).
I came across an account of the Baltimore Catholic Worker that closed down due to a court ruling it as a public nuisance.  There was poor management and a plague of vermin in this house of hospitality for two hundred people, in which about half slept on the floor.  There were only three toilets and no showers, and additionally the first floor windows were continuously broken into.  But nonetheless, apparently the corporeal and spiritual works of mercy were always practiced.1  Dorothy states that "In Baltimore the folly of our work, even the scandal of it, is revealed in all its intensity." 2
Paradoxically we attempt voluntary poverty which is "so esteemed by God… something to be sought after, worked for, the pearl of great price" (Selected Writings, 114), knowing that we will continually fail to do it perfectly.  All of this is done because of the belief in the connection between poverty and providence, and reliance on the "primacy of the spiritual" which Dorothy stated makes the rest of the work easy.  I suppose this is one aspect of the Catholic Worker that makes it radical, as it requires one to be less practical and to follow the "flaming heat of the sun of justice," rather than the "candlelight of commonsense" (Selected Writings, 231) and to acknowledge poverty as the pearl of great price.  Though practicing voluntary poverty is difficult, there is a belief that through it one will both allow for and recognize God's providence.  Rather than sending the crowds into the surrounding villages to find sustenance, Jesus told the disciples to provide them simply with the little they had, and He made sure that it was enough (Luke 9:12-17).  Furthermore, sharing in poverty is a transformative experience.  Dorothy's Easter meditation in April of 1964 stated, "The mystery of the poor is this:  That they are Jesus, and what you do for them you do for Him.  It is the only way we have of knowing and believing in our love.  The mystery of poverty is that by sharing in it, making ourselves poor in giving to others, we increase our knowledge of and belief in love."
1 Corporal works of mercy: feeding the hungry, sheltering the homeless, giving drink to the thirsty, clothing the naked, visiting the sick ransoming the prisoner, burying the dead Spiritual works of mercy: counseling the doubtful, admonishing the sinners, bearing wrongs patiently, enlightening the ignorant, comforting the sorrowful, forgiving injuries, and praying for the living and the dead
2 Peter Maurin, Apostle to the World, page 120.