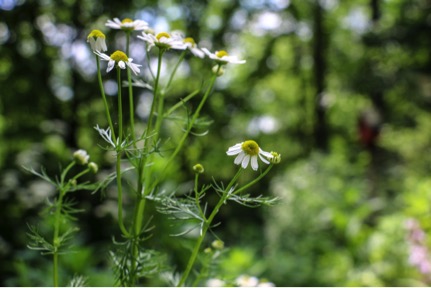 It seems I ran away again. Not away from home nor exactly to it… But to to an unstudied alcove of the serenely bizarre landscape in which I spent my childhood years. Rappahannock County. Just far enough from the bustling streets of college towns and downtown shopping districts. Where rolling hills are cohabitated by retired hippies and good ol' boys alike. My mama always was a good ol' hippie. I might have been one, too.
Upon discussing my geographic origins with fellow Virginia natives and university peers, I discovered a general unfamiliarity with this sliver of the Shenendoah Valley. Although it lies a mere hour and forty-five minutes south of Washington, D.C., the rural lifestyle is far from Northern Virginia normalcy. Many UVA students cannot imagine living in a county where the residential population is outnumbered by cows, the closest grocery store is a thirty-minute commute, and the graduating class of the public high school consists of a whopping forty-five students.
What I can't really explain is the glorious—and quite unusual—relationship between people and land, reminiscent of Helen Macdonald's portrait of Evelyn's Travelling Sands. While there are plenty of misty Blue Ridge vistas and luscious forest sanctuaries in which to relish solitude, overall, the county is a ramshackle wildness in which people and the land have conspired to strangeness (Helen McDonald, H is For Hawk).
We have rituals here. Some inhabitants are likely to smudge sage along the river's edge, honoring nature's abundance and praying for divine guidance. Others choreograph masked dances for annual pagan theatre performances. Yet another villager burns sacred cow dung in their backyard agni-hotra fire ritual while the neighborhood church holds a Christian baptisms in the local swimming hole. There is a diversity of faith and persuasion, but all is connected to the land.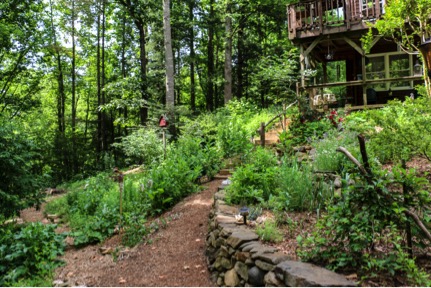 A seven-minute drive from my childhood home, I have come to explore the opposite corner of Castleton Village where the Green Comfort School of Herbal Medicine resides. Here, Teresa lives with her family in the lush landscaping of herb gardens, weaving herbal medicine into a practical career, spiritual path and means of expressing compassion for others. The physiological processes of healing are honored in correspondence with its emotional and faith-based dimensions. Such a form of medicine does not condone the sort of antibiotics that can be found in contemporary hospitals or pharmacies. Rather, it recommends the balance of ancient wisdom with modern scientific research, culminating in an integrated means of wellbeing, sense of environmental connectedness, and deepening of personal awareness.
Here we are. Let's call it home for now.
For updates about the PLT Summer Internship, click here. We also post updates online using #PLTinterns. To get these updates please like us on Facebook and follow us on Twitter at @LivedTheology. To sign up for the Lived Theology monthly newsletter, click here.