Spaces for Reconciliation and Redemption: Theology and the Built Environment
April 2006
Charlottesville, Virginia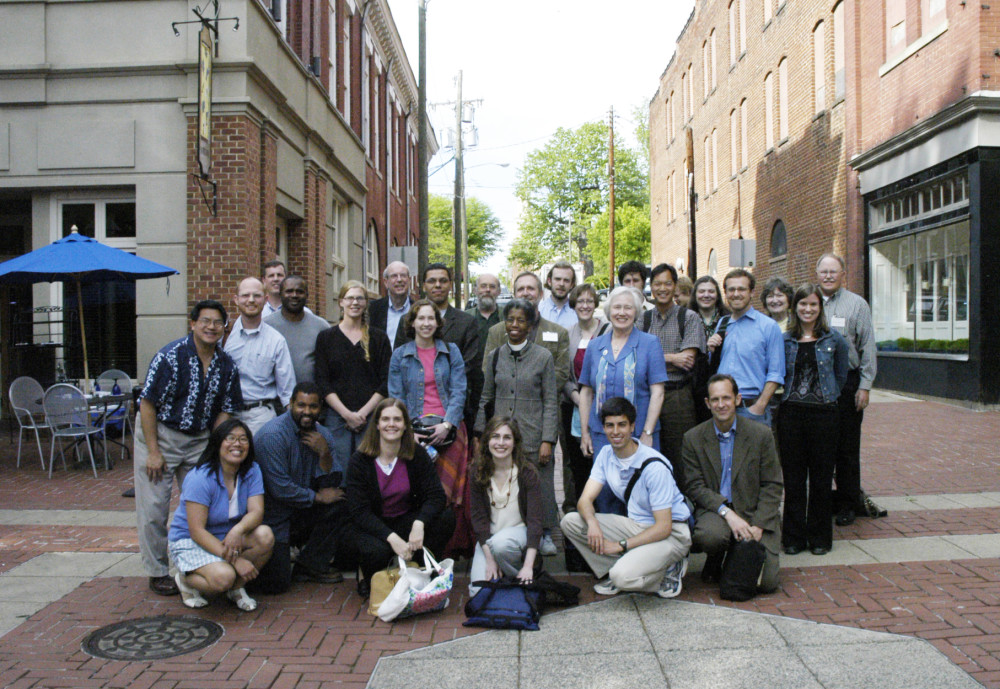 The 2006 Spring Institute brought together 45 theologians, pastors and community builders from around the United States for three days of discussion and collaborative work with seminar speakers Timothy Gorringe and Heidi Neumark on the theological meaning and importance of the built environment.
A theology of the built environment, according to Timothy Gorringe, is—to put it simply—a theology of place, be it urban, suburban or rural. Such a theology will raise questions about the goals of our building and planning, about housing and infrastructure, about land ownership and our responsibility to creation.
Spring Institute Proceedings 2006
Session I – Town Planning: A Theological Imperative? – Timothy Gorringe
Session II – Thinking about Houses – Timothy Gorringe
Session III – Breathing Space – Heidi Neumark
Session IV – Panel: Building Beloved Communities, with LaVerne Stokes and Allan Tibbels of Sandtown Habitat for Humanity in Baltimore; and Russell Jeung of Oakpark Community in Oakland, California; moderated by Mark Gornik of City Seminary, New York
Session V – Sidewalks in the Kingdom presentation – Eric Jacobsen of Fuller Theological Seminary
Session VI – Revisiting Town and Country – Timothy Gorringe
Debrief of site visit to Sunrise Park, a housing initative of Habitat for Humanity of Greater Charlottesville; presentation by Kelly Eplee, development director, and Overton McGehee, executive director of Charlottesville Habitat for Humanity
Session VII – Concrete Implications for Public Policy and Church Activism – Timothy Gorringe and Heidi Neumark, with discussion among Institute participants
Rev. Heidi Neumark gave the sermon at the closing Eucharist service.
Participants' Reflections: In preparation for the Spring Institute for Lived Theology, participants were asked to reflect on the following question: How do you understand the construction of space—"the built environment"—as participation in God's work of reconciliation and redemption? Click here to read their ruminations.
2006 SPRING INSTITUTE FOR LIVED THEOLOGY Participants
For more information about the speakers and other participants, click on their photos below.
Not pictured in gallery:
Scott Dimock and Marilyn Dimock, Southeast White House