People Get Ready
October 12-13, 2020
Virtual Sessions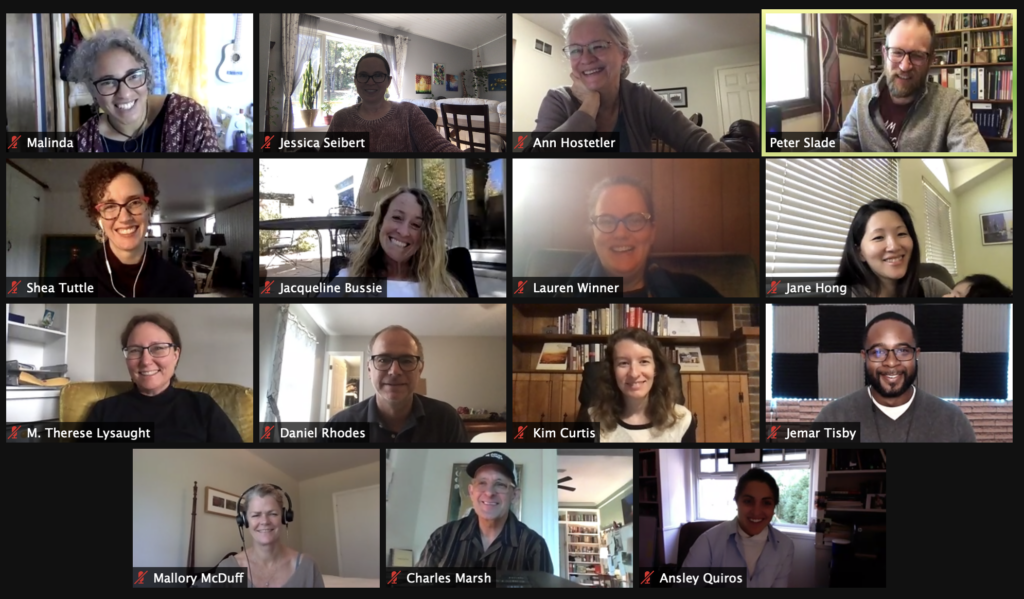 The Spring Institute for Lived Theology 2020 convened a lively and inspiring group of scholars, community organizers, and writers from around the country for a two-day seminar on theology and biography, discussions on writing style and process, and small-group meetings that encouraged dialogue and support.
One highlight of the gathering was a presentation by People Get Ready! author Jemar Tisby. Drawing context from the current pandemic, Tisby assured the meeting participants that they "were built for troubled times" and that their good work for People Get Ready! would give readers much-needed hope through the stories of their characters.
PLT Director Charles Marsh discussed the idea of "borrowing hope" and how the People Get Ready! writers may illuminate a cloud of witnesses to sustain our collective hope in the present.