My thoughts on summer remain complicated –  unsure if I enjoy the temporary transformation of my usual life surroundings, people coming in and out, moving forward with their own personal agendas for a few weeks of freedom. Summer feels like a season where I consistently get stuck. What feels like being stuck in time, comparing what I was doing on this day exactly a year ago, how different things were then. There is a painful dissonance, a confusion that strikes each time I reflect. I find this to be true when I begin to think about my Type 1 Diabetes diagnosis. That is a constant place where the dissonance ignites, where I find myself disappointed and brokenhearted between the life I used to have and the life I have now. This holds true in many facets of life, including the work I am involved in this summer, with people with Alzheimer's.
Vanier writes, "Throughout our lives there is the disorder created by sickness, accidents, loss of work, loss of friends… In human beings, there is a constant tension between order and disorder, connectedness and loneliness, evolution and revolution, security and insecurity. Our universe is constantly evolving: the old order gives way to a new order and this in its turn crumbles when the next order appears. It is no different in our lives in the movement from birth to death". In summer, this heavy time of self-reflection, my abilities to find balance between the extremes grow more difficult. Vanier talks about how we try to control this transformation of time, something we all fall victim to. In my experience, this shows when I try to neglect my health and the current needs of my body. This never works out as I want and always leaves me unfulfilled.
I've found this to be true in the aspect of Alzheimer's and aging as well. With my grandfather who has recently developed Alzheimer's, there is this constant pull between before and now. Before he began to forget things and now, where things are so much more sad. This is absolutely not the case. It is about enjoying the days as they come, accepting them, and growing in its beauty and hope for tomorrow. That is one thing that I have grown to love about the Arts & Minds programs. Arts & Minds is a program that aims to live in the state of today, to enhance and to appreciate what any individuals have to bring to the table each day.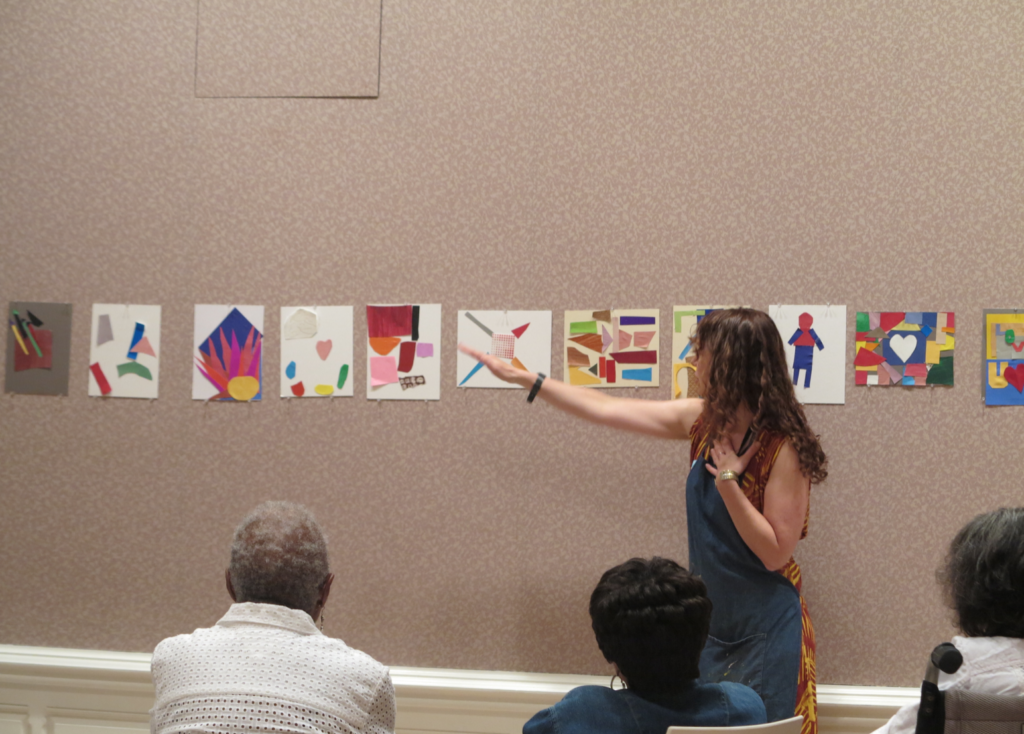 Vanier writes on the importance of this, saying, "to live well is to observe in today's apparent order the tiny anomalies that are the seeds of change, the harbingers of the order of tomorrow". Vanier is right. It is incredibly important to notice what we are offered today, to celebrate what ideas and emotions and memories might be present with us. Witnessing the act of living in the moment through the Arts & Minds programs have helped me to find comfort in the way things are now, not the way they once were, before any diagnosis or shift. Vanier's texts have encouraged me to try and grow more comfortable with transitions between "old order" and "new order" by trying to break down that idea. Everything is fluid and we are just living.