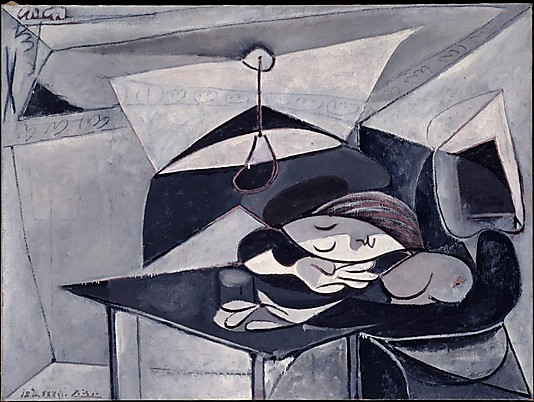 My father swears he doesn't snore. I can't tell if he's lying—not because he doesn't snore. He does. I know. For years I slept in the room next to my parents, and we shared a hotel room a few weeks ago at my cousin's wedding. But I don't know if he knows that. I have tried to convince him. But he's never awake for it. He goes on snoring in an epistemological slumber, denying awake his crime in sleep. If only I could wake him up to him snoring.
Teaching a class is like being woken up by your own snoring. You slave and slumber away over your syllabus, piecing together a skeletal booklist by some unseen logic. Let's put Colson first because he's kind of innocuous, accessible. Ya know he doesn't have an edge to cut on. And then make sure we have Baldwin after Malcolm X so that we don't end angry. You shoot from the hip and think from your gut. There we were in Para Coffee, creating a syllabus, when Nathan suggested we read Blue Rage, Black Redemption by Tookie Williams.
I had never heard of Tookie Williams before, much less his autobiography. But I had heard of the Crips, which Tookie started. His is an inglorious story: high-school-drop-out on the crack-ridden streets of LA to the high priest of the "Crippen religion." With barely a high school degree, he built the nation's largest crime organization. He fought the systematized racism built to keep him and his kind down. Until, at the height of his career, he was arrested and incarcerated for four murders to which he pled innocent. At the end of his story, he finds, in his words, "redemption." But that part wasn't on the syllabus yet.
We split the Tookie readings into two sections so that the class would spend a week with Blue Rage, Black Redemption. The first reading was all about, well, blue rage. It chronicled his life up until his arrest. We isolated the redemption part. It felt right when we were writing the course in Para. But, as Amy Winehouse sang, "I wake up alone." The day we started discussing Tookie, Nathan was not in class.
I need to get two points across. First, Nathan did not abandon me. This was planned. Nathan had a wedding to go to. Second, I had the wrong idea. For one day, it would be my classroom. No training wheels. This would be my first moment into the long tradition of great teachers. Just like Dr. Simeone and Dr. Matthews and Mr. Evans, just like my favorite professors, I would be theirs. When the discussion went off without a hitch, I would be responsible! I walked the line between confidence and hubris with all the grace of a drunken giraffe. Wrong idea.
When I sat down in East 1, all the students were already assembled and discussing. Discussing might be a generous term: venting maybe, calmly ranting, anxiously ironing their intellectual creases. The room was not loud…yet. I had been nervous that they were not going to speak. They were already talking when I arrived.
The first recorded note I have on my legal pad:
Sophocles says "Do you know what Crip rage is?" Every time he repeated the phrase 'Crip rage' he hissed out the voiced uvular fricative with deeper anger. He talks about Crrip rrage. Have you ever known Crrrip rrrage? Do you know anything like that? Crrrrip rrrrage.
I asked, "Why don't we start off with a broader question?" Bad idea. "What are the forces that shaped Tookie Williams as a child? What dynamics are at play in the community?" That was my attempt to control class, to drive this train, without training wheels. To the broader question, I got broader answers. All yelled.
Sophocles: I don't know what black community this is. This is not my black community.
Mars: It's the urban black community. That's THE black community.
Pluto: It's the poverty, brother. That is the currents that run this place to be all, all dysfunctional, to get stuck in the social downspirals. Because poverty has only one door in and out. The gangs have only one door in and out.
Sophocles: Poor? You don't know poor! Where are you from? DC? Baltimore? Atlanta? You don't know poor. I am not from this country. I have seen real poverty.
Famus: I'm telling you. This is the Crips and the Bloods man. This is the truth! My mama told me this! She was in Baltimore when all this when down! It was the government! They put the crack in the hand of the Crips! They were the ones trying to break up the black community! They were the ones, I'm telling you man! This the truth!
Me: Mr. Famus, I can tell that you're very passionate about this subject. My arms slowly rise like an astronaut tuning an orchestra. But we are not privy to the conversations you've had with your mother. All we have in common here is this text. Any of your observations, if not brought back to the text, are over our heads. You'll be talking right past us. Does that make sense?
Was that the right thing to say?
I have no idea! I had not prepared for this scenario. I had not at all expected the class to react so strongly on the text. I am embarrassed to admit it.
Teaching the class was a rude awakening from the soundless side of the syllabus. You construct this syllabus over two hours of chai lattes in Para coffee and at the end of the afternoon you think, I've made class.  But that's not true. You haven't made a class. You've got the symbol of the skeleton of the class. You don't have students. You don't have content. You just have titles and your reading of the texts.
Maybe that was the thing I woke up to—how narcissistic the syllabus was. When I read the texts in preparation for the class, it never crossed my mind that this would be vitriolic, that the autobiography of an ex-gang leader would anger and impassion a classroom made up of jail inmates. Because it did not anger or impassion me. Williams told me a heartbreaking but unrelatable story. And it didn't occur to me that anything should occur to me beyond what immediately occurred to me: variant readings or, you know, other people.
That class was also a rude awakening to other people, to humans in the full sense of that word. Now, now that I am awake, given the choice between our students—our real human students—and the comfortable dream of contrived characters, I would choose the classroom.
Peter Hartwig is blogging this summer for the Summer Internship on Lived Theology. Learn more about Peter and the internship program here, and read more internship blog posts here.
Image information:
Woman Asleep at a Table
Pablo Picasso
(Spanish, Malaga 1881–1973 Mougins, France )
Medium:
 Oil and charcoal on canvas
Dimensions:
 38 1/4 x 51 1/4in. (97.2 x 130.2cm)
Classification:
 Paintings
Credit Line:
 The Mr. and Mrs. Klaus G. Perls Collection, 1997
Accession Number:
 1997.149.3
Rights and Reproduction:
 © 2014 Estate of Pablo Picasso / Artists Rights Society (ARS), New York
http://www.metmuseum.org/collection/the-collection-online/search/486841