My second day of work at Thistle Farms Magdalene Residential, I attended a funeral for the seven-year-old granddaughter of a graduate of Magdalene's recovery program. I sat between two members of Magdalene's staff I had met earlier that morning, looking down at the flower arrangements and enormous stuffed animals carefully arranged around a small casket bearing of the Princess and the Frog. Everywhere I looked people fanned themselves with programs full of pictures of Harmony with her family and friends. Soft organ music played. On the other side of the church I saw many of the staff members from Thistle Farms I had met during my visit to their offices the previous day. The same people who had warmly and openly greeted me with the scents of citrus, lavender, and vanilla in the candles and soaps they were making now sat in solemn support. It was simultaneously public and deeply private. Family members wept and held each other in the pews closest to the front of the nave as a news camera filmed from the back of the balcony.
Somehow watching a grieving community from the balcony of Mt. Gilead Missionary Baptist Church became part of my workday, and since then I've been thinking about something the pastor said in the eulogy. He directly addressed the family and told them emphatically and repeatedly that "this is your time to grieve." There was something powerful about the declaration of a period of time as specifically designated for grief. Without any desire to compare or weigh tragedies, I've been reflecting over the last several days on the ways that the residents of Magdalene experience similarly delineated time in the wake of their own traumatic experiences.
A refrain that I hear repeatedly from the women of Magdalene as they talk about their time in these beautiful Nashville homes is "we have been afforded a gift." They're given two years of housing, medical services, and support while they work on their recovery from histories of addiction, prostitution, and sex trafficking. I've always been fascinated by the idea of sacred space, and the Magdalene houses and offices exist as a sacred space that has to be experienced to begin to be understood or described.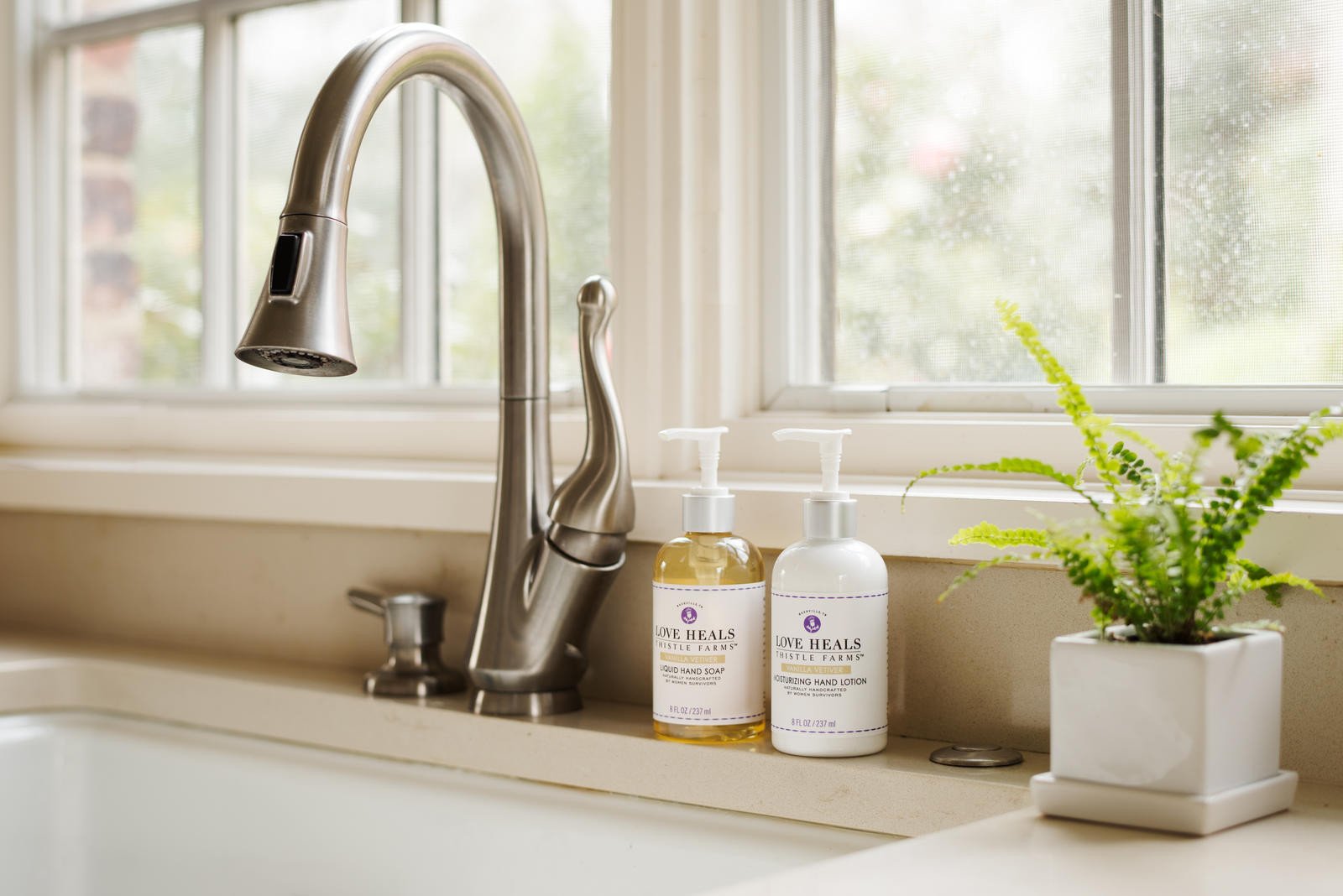 One of the founding ideas of the Project on Lived Theology is that "the concrete forms of God's presence and action in the world promise rich and generative material for theological method, style, and pedagogy," as Charles Marsh puts it in his Introduction to Lived Theology: New Perspectives on Method, Style, and Pedagogy. Our interactions with the presence of God as they happen in real time and in particular places have substantive theological significance. As my theological mentor Nichole Flores told me the other day, "If you're going to have an encounter with God this summer, it's going to be when and where you are." God meets us where we are just as the Magdalene staff meets the women where they are within the sacred space and time of the Magdalene homes and recovery program.
There are delicate balances being struck everywhere you turn at Magdalene in a way that could only be possible in particular spatial and temporal bounds. The women live in homes that are sacred in their distinction from the world for a period of time that is sacred in its distinction from all the time spent outside of its walls, even as the objective is independence and reintegration into the outside community. The recovery process is both rooted in the present moment and looking forward. It is both deeply individual and collectively rooted in encounters, relationships, and community-living. It is heartbreaking, and it is beautiful.
As I spend more time with the women of Magdalene I have been reflecting on how I have been afforded my own gift. I have been welcomed into their designated space and time for reckoning, learning, and healing with open arms, and I am so grateful.
For updates about the PLT Summer Internship, click here. We also post updates online using #PLTinterns. To get these updates please like us on Facebook and follow us on Twitter at @LivedTheology. To sign up for the Lived Theology monthly newsletter, click here.