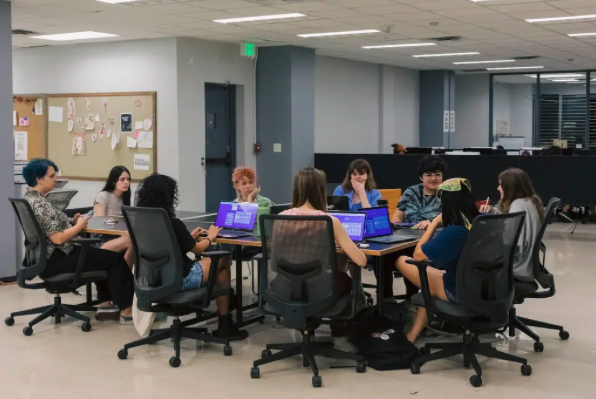 Jonathan Malesic recently published two short essays, an essay for Notre Dame Magazine and an op-ed in the New York Times. The first essay is about a time when he volunteered to lead a Dungeons & Dragons campaign and the similarities to teaching college classes, connecting the narrative arc to the intellectual arc. The second essay is an op-ed about op-eds, and the perception that all U.S. college students are woke and out of control liberals.
Excerpt from "It's Not How You Play the Game" in Notre Dame Magazine: "I wonder now if my subconscious mind got me to obsess over D&D so it could show me how self-destructive my obsession was with a job that rarely gave back what I put into it. The fantasy game wasn't an escape from my real-life problems with work. It was the dress rehearsal for leaving them behind for good."
Excerpt from "College Students Have Something to Say. It's Just Not What You'd Expect" in New York Times: "Reading these essays is a deeply reassuring exercise. I see hope for the future of civic life in these students who are brave (or perhaps naïve) enough to examine an issue in their community and make their best case about it in writing. They know what matters to their readers and draw on shared vocabulary and experience. At their best, these essays exhibit all that opinion writing ought to be."
Read more about the two essays here.
The Project on Lived Theology at the University of Virginia is a research initiative, whose mission is to study the social consequences of theological ideas for the sake of a more just and compassionate world.