Baruch ata Adonai eloheinu melech ha'olam…

Blessed art thou Lord our God King of the Universe…

Brucha at Ya Shechinah eloheinu Ruach ha'olam…

Blessed is our God (feminine) which is One, Spirit of the Universe…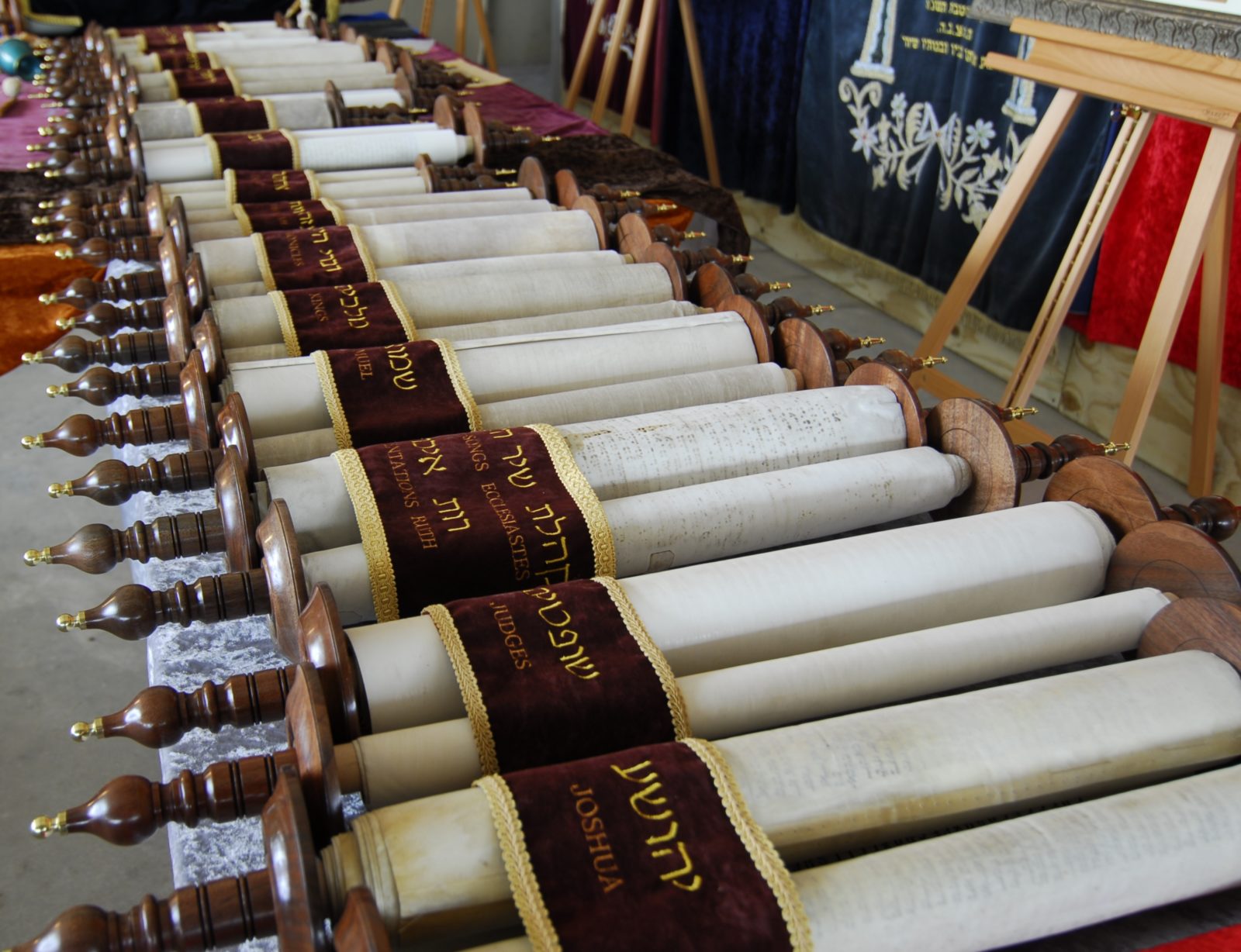 Early on in the Fellowship (and—hard to believe—exactly a month ago to the day that I am writing this), Adam, the executive director at Urban Adamah, led a class for us about brachot, "blessings" in the Jewish context. The class was comprised of several components starting with a mini-lecture by Adam in which he laid out the basis for why we say brachot and various perspectives on the role of the practice within Judaism. We also investigated some of the language around prayer and blessings employed in Judaism and discussed our own responses and personal relationships to that language. Much of my focus at the time was on the aspects of prayer and the Hebrew employed therein that I find personally alienating, including in particular some of the gendered, hierarchical, and anthropomorphizing language used in reference to God in traditional Jewish prayer formations. A good example of this is in the common Baruch ata Adonai formation utilized in many standard Jewish blessings:
Baruch ata Adonai eloheinu melech ha'olam…

Blessed art thou Lord our God King of the Universe…
While comforting in its familiarity and grounding in its ancient resonance, this particular statement is alienating to me for a number of reasons. First among these are the gendered associations I hold with the words "Lord" and "King" which, in this context, cast the image of a male, patriarchal God. As a feminist who holds the dismantling of patriarchal systems and institutions as critical towards my own liberation, I am personally uncomfortable with such images of God. Second, as someone who does not believe in or feel capable of relating to the idea of a personal God (that is, the idea of a deity that is itself a humanlike being rather than an impersonal "force"), this idea of God-as-Lord/God-as-King (and therefore a male person) feels incoherent. Third, the God-as-Lord/God-as-King formation explicitly presents God as occupying a position above humankind in a hierarchical relationship. As I discussed in my last post, I believe there is a certain level of reciprocity in the relationship between God and humanity as represented by the Covenant; while God to a significant extent exists outside of the plain of human power, understanding, and control, the expression of "God" as a concept is dependent entirely on humanity, and I believe it is useful—and powerful in our contemporary cultural and intellectual moment—to reconstitute the relationship between God and humanity not as hierarchical but rather as being represented by a set of concentric rings. In such a model, God does not occupy a space above humankind, but instead is represented by a circle around and outside of humanity, which is itself represented by another circle formed within the larger God-ring. In this way, the concentric rings of God and humanity share a center (human consciousness), humanity is acknowledged and represented as a part of God, and the existence of God as something that surpasses human boundaries is acknowledged. God and humanity are One at the same time that they are distinct. Neither relates to the other by way of domination (can a non-Being dominate a Being?) but, rather, both relate to each other through mutual connection, by sharing a central point and containing each other in their fundamental Nature.
All of that is difficult to express by way of saying "Blessed art thou Lord our God King of the Universe." In fact, most of the above is contradicted by that statement, which is itself such an integral part of the religious/spiritual practice of so many Jews. At the same time, however, one of Judaism's most enduring qualities is, perhaps surprisingly, its mutability. The history of Jewish tradition is one of change and adaptation. The basis of many core Jewish texts—particularly the Mishna and the Talmud—is the interrogation and reinterpretation of scripture. While dogmatic in many of its forms, the sacred within Judaism is not hard stone. Like humanity itself, the sacred within Judaism is made of clay and therefore can be molded. Even our ancient prayers can be rewritten. Within feminist Judaism a vast amount of energy has been put into this work.
In our class, together with Adam, we considered a rewritten version of the Baruch ata Adonai prayer structure:
Brucha at Ya Shechinah eloheinu Ruach ha'olam…

Blessed is our God (feminine) which is One, Spirit of the Universe…
Hebrew is a gendered language. God in Judaism has many names that reflect Their various aspects. The word Shechinah is a feminine name for God, a title which acknowledges God's oft-overlooked feminine aspect. The rest of the language of this version of the prayer has been adapted to agree grammatically with Shechinah as a feminine noun (Brucha, for example, is the feminine version of Baruch). Eloheinu is the word that translates to mean "our God." Ya is a shortened version of the Tetragrammaton (YHVH)—another, traditionally unpronounced, name for God—and is often interpreted as referring to the quality of Oneness. Ruach is the word that means "spirit." It is often used in contemporary practice to replace terms such as melech ("king") as a less anthropomorphic and hierarchically-based term. Ha'olam simply (if such a thing can ever be said about Hebrew words and their meanings) means "of the universe." This version of the blessing lends itself more easily to open interpretation, presenting a more fluid and flexible conceptualization of God and Their relationship to humanity and the universe. Personally, I have found it helpful to embrace such linguistic playfulness within Hebrew, or at least to consider it. By reworking the language we use to address spiritual concepts, we can create open spaces for those who might otherwise feel excluded from traditional religious institutions and the language that has been used to codify their mores and power. By reexamining the language of prayer, we begin to reexamine what it means to pray, and thus generate pragmatic, enduring and utilitarian rituals for the contemporary moment.
For updates about the PLT Summer Internship, click here. We also post updates online using #PLTinterns. To get these updates please like us on Facebook and follow us on Twitter at @LivedTheology. To sign up for the Lived Theology monthly newsletter, click here.