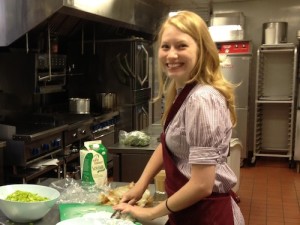 The Project on Lived Theology is now accepting applications from University of Virginia undergraduates for the 2014 Summer Internship in Lived Theology. The Lived Theology internship program complements the numerous existing urban and rural service immersion programs flourishing nationally and globally by offering a unique opportunity to pursue service as a theological activity. The internship further encourages students to interpret moral action in its differing religious contexts.
The internship is open to U.Va. undergraduate students in any field of study. Selected participants will spend the summer of 2014 interning with the partnering institution of their choice. Each intern will work directly with a mentor who will develop a reading list, engage in weekly conversations with the intern, and provide guidance for the students' research, writing and final presentation.
Download the full call for applications (.pdf) for more details of the internship and application process. Download the application guidelines here.
If you have any questions about the internship or the application, please contact livedtheology@virginia.edu.