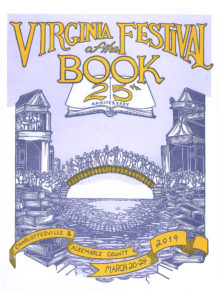 On Friday, March 22, Charles Marsh will present a lecture on Can I Get a Witness? Thirteen Peacemakers, Community Builders, and Agitators for Faith & Justice as the part of the Rebels With a Cause symposium. Along with Hal Crowther, author of Freedom Fighters and Hell Raisers: A Gallery of Memorable Southerners, they will discuss discuss their collections of biographical essays on unexpected and underappreciated leaders in struggles for justice and equality. Book sales and signing will follow.
The presentation will begin at 10:00 a.m. at the Jefferson School African American Heritage Center. Admission is free and the public is invited to attend.
To go to the Virginia Festival of the Book's website, click here.