Spring Institute for Lived Theology 2016/2017 Author Series
The SILT 16/17: Can I Get a Witness? author series introduces the SILT participant authors and the historical figures they will be illuminating in their narratives. This week's featured writers are Peter Slade, researching Howard Kester, and Grace Yia-Hei Kao, whose figure is Yuri Kochiyama.
Peter Slade Ι Figure: Howard Kester (1904-1977)
---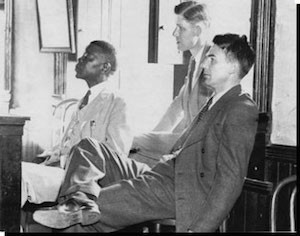 "I was talking about all the conditions that were confronting southern workers, particularly women… and they listened gladly because they had never heard it from the pulpit, and they felt that was what the church ought to be saying."–Kester

Born the son of a Klansman in 1904 Virginia, Howard Kester became a radical clergyman with a lifelong commitment to pacifism and racial justice. After touring Europe while in college, Kester equated the plight of Jews in Eastern Europe to that of African Americans and helped to organize the first interracial student group in the South. He continued to advocate for issues of social justice throughout the South from the mid-1920s through the 1960s, working with groups like the Fellowship of Reconciliation, the Fellowship of Southern Churchmen, the NAACP, and the Southern Tenant Farmers Union. Convinced that the church had fallen short of its prophetic mission, Kester was a true radical longing for a return to what he understood to be the basic teachings of New Testament Christianity.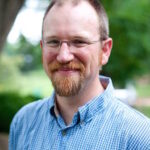 Peter Slade teaches courses in the history of Christianity and Christian thought at Ashland University. His research interests include justice, reconciliation and the practices of congregational singing. His publications include Open Friendship in a Closed Society: Mission Mississippi and a Theology of Friendship (2009).

Grace Yia-Hei Kao Ι FIGURE: Yuri Kochiyama (1921-2014)
---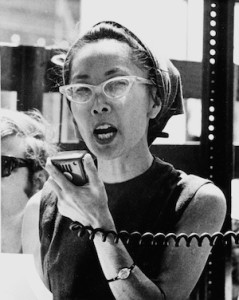 "Remember that consciousness is power. Tomorrow's world is yours to build." –Kochiyama
Born in 1921, Yuri Kochiyama spent the early years of her life in southern California until the attacks on Pearl Harbor spurred the forced relocation of her family to internment camps along with tens of thousands of other Japanese-Americans. After World War II she moved to New York City, where she first became interested in the civil rights movement. From then on Kochiyama became a life-long activist at the forefront of issues in the black, Latino, Native American and Asian American communities. She was involved in many movements including Malcolm X's black nationalism, Puerto Rican independence, and attaining reparations for Japanese-American internees. A 2005 Nobel Peace Prize nominee, Kochiyama died in 2014, but her legacy continues to inspire younger generations of activists today.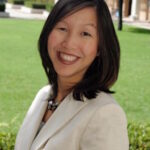 Grace Yia-Hei Kao is the associate professor of ethics at the Claremont School of Theology (CST). She teaches and researches on issues related to human and nonhuman animal rights, religion in the public sphere in the U.S., ecofeminism, and Asian American Christianity. Kao's publications include Asian American Christian Ethics: Voices, Methods, Issues (2015) and Grounding Human Rights in a Pluralist World (2011). Kao's current projects include a co-edited anthology on a theological exploration of women's lives.
---
SILT 16/17: Can I Get a Witness? is a two-part SILT that will celebrate scholars, activists, laypeople, and religious leaders whose lived theologies produced and inspired social justice in the United States and will produce a single volume entitled Can I Get a Witness? Stories of Radical Christians in the U.S., 1900-2014. The first meeting will be held at the University of Virginia in June 2016; the second meeting will follow at Loyola University Chicago's Water Tower Campus in June 2017.
Next week's Can I Get A Witness? author series post will feature Heather Warren and Susan Glisson, who will be presenting on John Ryan and Lucy Randolph Mason, respectively. To view all news posts in this author series, please click here.
For more details about the Spring Institute for Lived Theology 2016/2017: Can I Get A Witness? initiative, click here. We also post updates online using #SILT. To get these and other news updates, please like us on Facebook and follow us on Twitter @LivedTheology. To sign up for the Lived Theology monthly newsletter, click here.