Spring Institute for Lived Theology 2016/2017 Author Series
The SILT 16/17: Can I Get a Witness? author series introduces the SILT participant authors and the historical figures they will be illuminating in their narratives. This week's featured writers are Heather Warren, researching John Ryan, and Susan Glisson, whose figure is Lucy Randolph Mason.
Heather warren Ι Figure: john ryan (1869-1945)
---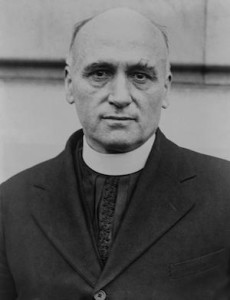 "A man's dignity is outraged when he is deprived of the opportunity to live a reasonable life, in order that some other man or men may enjoy the superfluities of life." –Ryan

John Ryan was the foremost social justice advocate and theologian in the Catholic Church during the first half of the 20th century. An economist with a clear vision for social reform, Ryan was revered for his influential Ph.D. dissertation on minimum wage legislation and the critically important Bishop's Program of Social Reconstruction, issued by the National Catholic War Council in the name of American Bishops in 1919 and influential to Franklin D. Roosevelt's New Deal. Some of his accomplishments include presiding as the Director of the National Catholic Welfare Council's Social Action Department and being the first Catholic priest to provide the invocation at a presidential inauguration. Made a domestic prelate (Monsignor) by the Catholic Church in 1933, Ryan died in 1945 as the most well known and influential social action advocate in the Catholic Church.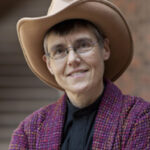 Heather Warren is an associate professor at the University of Virginia in the Department of Religious Studies where she specializes in the history of American religious life and thought from the late-nineteenth century to the present. Her research has also carried her into the field of American religious autobiography. Her publications include Theologians of a New World Order: Rheinhold Niebuhr and the Christian Realists, 1920-1948 (1997).
susan glisson Ι FIGURE: lucy randolph mason (1882-1959)
---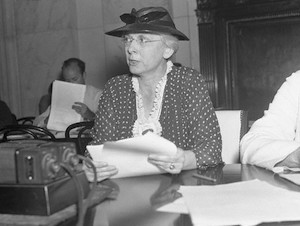 Born the daughter of an Episcopal clergyman in 1882, Lucy Randolph Mason held strong social convictions early on and dedicated her life to the labor and civil rights movements. Following her time with the Richmond Young Women's Christian Association from 1914-1923, she was appointed the General Secretary of the National Consumers League, the leading national advocate of fair labor standards, and worked closely with the New Deal relief and welfare agencies. Five years later Mason became the Southeast public relations representative for the Congress of Industrial Organizations, negotiating on behalf of organized labor in unwelcoming communities. For the rest of her life, she worked to build bridges between organized labor and fought against segregation to end white supremacy in the South. In 1952 Mason was honored with the Social Justice Award from the National Religion and Labor Foundation; she retired soon after and died in 1959.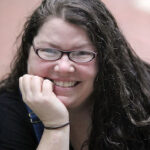 Susan M. Glisson has served as the Winter Institute for Racial Reconciliation's executive director since 2002. Glisson specializes in the history of race and religion in the United States, especially in the black struggle for freedom. She has numerous publications, has been quoted widely in the media and has supported community projects throughout the state for the Institute since its inception. Susan's first publication, "Peanut Butter Crisscrosses" appeared in the Warren Baptist Church cookbook when she was 20 years old.
---
SILT 16/17: Can I Get a Witness? is a two-part SILT that will celebrate scholars, activists, laypeople, and religious leaders whose lived theologies produced and inspired social justice in the United States and will produce a single volume entitled Can I Get a Witness? Stories of Radical Christians in the U.S., 1900-2014. The first meeting will be held at the University of Virginia in June 2016; the second meeting will follow at Loyola University Chicago's Water Tower Campus in June 2017.
Next week's Can I Get A Witness? author series post will feature Therese Lysaught, who will be presenting on Sr. Mary Stella Simpson. To view all news posts in this author series, please click here.
For more details about the Spring Institute for Lived Theology 2016/2017: Can I Get A Witness? initiative, click here. We also post updates online using #SILT. To get these and other news updates, please like us on Facebook and follow us on Twitter @LivedTheology. To sign up for the Lived Theology monthly newsletter, click here.