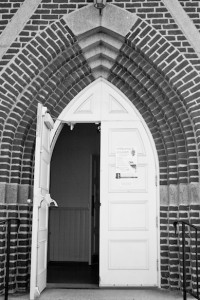 On Wednesday, April 8, Charles Marsh will deliver the lecture, "For Such a Time as This,"at Saint Peter's Church in New York. This event will commemorate the 70th anniversary of Dietrich Bonhoeffer's death. Marsh will speak on Strange Glory and focus on Bonhoeffer's lived theology for today's church. Vespers will begin at 6:00pm, followed by the presentation at 7:00pm. Admission is free, and the public is invited to attend both events.
For directions to Saint Peter's Church, click here. To find future book events with Charles Marsh, click here.
To read Charles Marsh's reflection on Bonhoffer's time in prison before his execution, click here.