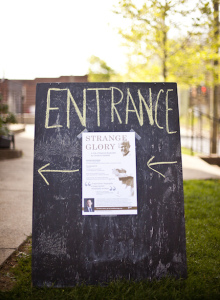 On Sunday, November 23, Charles Marsh will conduct a theological biography session on Dietrich Bonhoeffer as part of the American Academy of Religion Conference. Held at the San Diego Convention Center, the lecture will begin at 1:00 pm and be followed by a Strange Glory book signing. Registration is required.
The 2014 Annual Meetings of the American Academy of Religion (AAR) will take place from November 22-25 in San Diego, California. Considered the largest annual event in the fields of religion and theology, the AAR meetings attract thousands of scholars, students, authors, publishers, religious leaders, and interested community members to a variety of lectures and meetings that provoke innovative thought and intellectual perception. The meetings are co-hosted with the Society of Biblical Literature, and the public is encouraged to register and attend any of the academic sessions.
For more information on the AAR meetings and registration, click here.