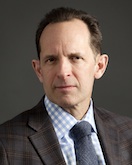 Project director Charles Marsh began his book tour for Strange Glory: A Life of Dietrich Bonhoeffer on April 28, at City Seminary in New York City and continued the following two weeks in stops at southern independent book stores and congregations.  After a brief pause for UVa graduation and some time with his family in Charlottesville, Charles resumes his book tour this week with an appearance on Wednesday, 28, in Winston-Salem, North Carolina, a reading and signing at Quail Rights Books in Raleigh, a video interview with his old Baltimore friend, Michael Curry, the Bishop of the Western North Carolina Diocese, of Episcopal Church of the United States, and a Sunday lecture at the National Presbyterian Church in Washington, D.C. He's also stopping by to see another good friend, the writer and professor Lauren Winner, in Durham, and colleagues at Duke Divinity School. For the remaining stops on the book tour schedule, click here.
Visit livedtheology.org often, like us on Facebook, and follow us on Twitter for updates on book events around the country. Join the conversation about the book with #StrangeGlory.
From the publisher: "Charles Marsh brings Bonhoeffer to life in his full complexity for the first time. With a keen understanding of the multifaceted writings, often misunderstood, as well as the imperfect man behind the saintly image, here is a nuanced, exhilarating, and often heartrending portrait that lays bare Bonhoeffer's flaws and inner torment, as well as the friendships and the faith that sustained and finally redeemed him. Strange Glory is a momentous achievement." For more information about Strange Glory, click here.