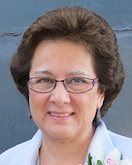 In March, the Project on Lived Theology hosted two lectures at the University of Virginia. On March 4, Victoria Barnett gave a lecture entitled, "The New Era of Bonhoeffer Interpretation," and David Bentley Hart, author of The Experience of God: Being, Consciousness, Bliss, spoke on his book on March 25 at the Bonhoeffer House.
Audio and video of these lectures are now available online. Watch or listen to Dr. Barnett's lecture, and watch or listen Dr. Hart's lecture.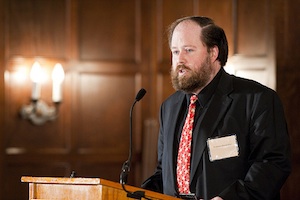 Victoria Barnett is director of the programs on ethics, religion and the Holocaust at the United States Holocaust Memorial Museum and one of the general editors of Dietrich Bonhoeffer Works, English Language Edition. David Bentley Hart is an Eastern Orthodox scholar of religion, philosopher, writer, and cultural commentator.