Reclaiming the idea of being "religious" as a life-affirming necessity for conscious life
InterVarsity Press has published PLT contributor David Dark's newest book, Life's Too Short to Pretend You're Not Religious (2016). Through both memoir and analysis, Dark persuasively argues that religion is a fact, like relationship is a fact. Religion is the shape love takes and the witness of lived experience. Dark sets out to prove that embracing our religious background cultivates the fullness lived experiences has to offer, proving once and for all that we were created to rejoice in flourishing religious life.
For more information, click here. To purchase the book, click here.
David Dark is an assistant professor at Belmont University in the College of Theol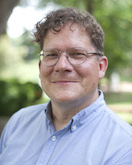 ogy and Christian Ministry and also teaches at Riverbend Maximum Security Institution. His publications also include The Sacredness of Questioning Everything (2009) and The Gospel according to America: A Meditation on a God-blessed, Christ-haunted Idea (2005). Dark participated in the  Spring Institute for Lived Theology 2011 and the second class of the Virginia Seminar in Lived Theology. To find his Virginia Seminar author's page, click here.
For more of featured writings of our PLT Contributors, click here. To engage in the conversation on Facebook and Twitter, @LivedTheology, please use #LivedTheologyWrites.