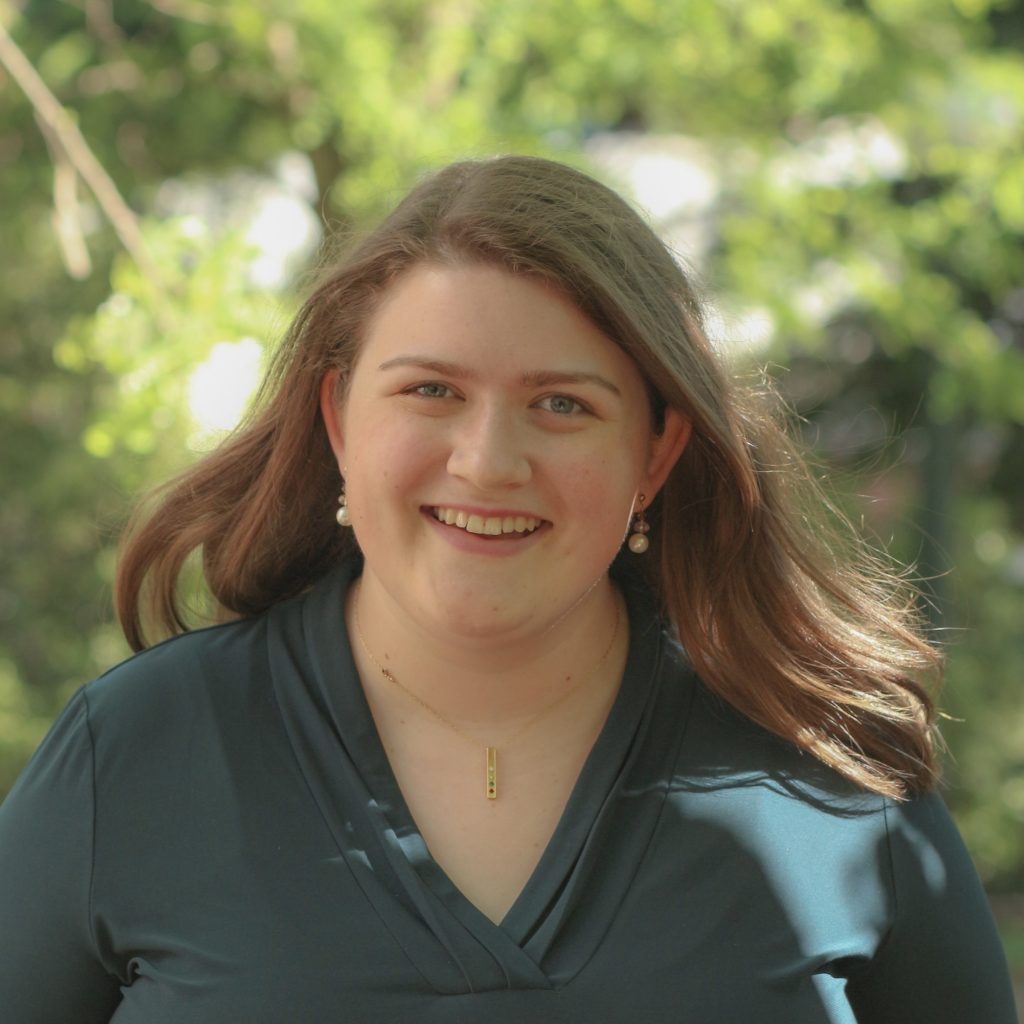 by Sophie Gibson, 2021 Undergraduate Summer Research Fellow in Lived Theology
I am a rising fourth year in UVA's College of Arts and Sciences, and am double majoring in Political & Social Thought (with concentrations in Religion in the U.S., Educational Philosophies, and Sociocultural Anthropology) and Religious Studies (with a primary concentration in African Religions and a secondary concentration in Christianity). I was born in Charlottesville, but my family has lived on Cape Cod for nine years. At UVA, I am involved in The University Fellowship at St. Paul's Memorial Church, Madison House, the Virginia Interfaith Coalition, and the University Judiciary Committee. I am also an intern at The Fountain Fund, a local nonprofit.
Interactions in the classroom, office hours, and committee meetings led me to pursue research with the Project on Lived Theology. As a student, I have prioritized taking classes on subjects that intrigue me and with professors I know will inspire me. For this reason, I have found a home in the Religious Studies department. The myriad methodologies and guiding principles that comprise the discipline of Religious Studies create a welcoming environment for questions and reflections. In fact, I found my way to the Project on Lived Theology in discussions with two of my professors, Heather Warren and Charles Marsh. I was first introduced to the concept of "lived theology" in Professor Marsh's "Kingdom of God in America" class. Professor Marsh's teachings about the theological underpinnings and enactments of the Civil Rights Movement made me ask questions about the impact of mundane lived theologies—particularly related to the recent history of Charlottesville.
In my three years as a member at St. Paul's Memorial Church, I have heard stories about St. Paul's as the progressive Episcopal Church across the street from the Rotunda during the period of the Civil Rights Movement. As a member of the Mission & Service Committee, which was started at St. Paul's in 2020, I found myself in discussions with very involved congregants and community members about the issues of diversity, equity, and inclusion in our church. In this space, we realized that we have more questions than answers about our congregation's history in the fight for justice.
This summer, I want to learn more about specific leaders (including Rev. Ted Evans) and congregants who shaped St. Paul's engagement with the rest of the Charlottesville community and the Diocese of Virginia. How St. Paul's lived into its theology and how that history shapes the current congregation's sense of identity directly and intuitively are central questions. I hope to use theological texts for background reading, archival resources, records housed by the Diocese of Virginia, and interviews with congregants to add detail and color to the period of 1954-1968 in St. Paul's history. I am excited to see where this research will lead me this summer and beyond!
Learn more about the 2021 Undergraduate Summer Research Fellowship in Lived Theology here.
The Project on Lived Theology at the University of Virginia is a research initiative, whose mission is to study the social consequences of theological ideas for the sake of a more just and compassionate world.