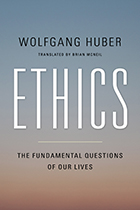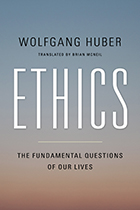 Friend of the Project, Wolfgang Huber, has recently published Ethics: The Fundamental Questions of our Lives with Georgetown University Press.
From the publisher:
In the twenty-first century the basic questions of ethics are no longer the abstract terms of ethical theory, but the concrete and burning issues related to the influence of life sciences, the impact of a globalized economy, and the consequences of present decisions for the future of humankind. Ethics: The Fundamental Questions of Our Lives analyzes twenty ethical issues that address education and culture, labor and economy, the environment and sustainability, democracy and cosmopolitanism, peace and war, and life and death. Each chapter describes a concrete example showing the relevance of the fundamental ethical question, then provides an explanation of how one can think through possible responses and reactions. Huber emphasizes the connections between personal, professional, and institutional ethics and demonstrates how human relationships lie at the center of our ethical lives. His aim is to articulate a theology of what he calls "responsible freedom" that transcends individualistic self-realization and includes communal obligations.
Wolfgang Huber is a German theologian and ethicist who was professor of systematic theology at the University of Heidelberg and, later, bishop of the Evangelical Church in Germany. He retired in 2009 and is an Honorary Professor at Stellenbosch University. Huber is the author and editor of numerous books, including Violence: The Unrelenting Assault on Human Dignity and Christian Belief.
To read more about Ethics, please click here.