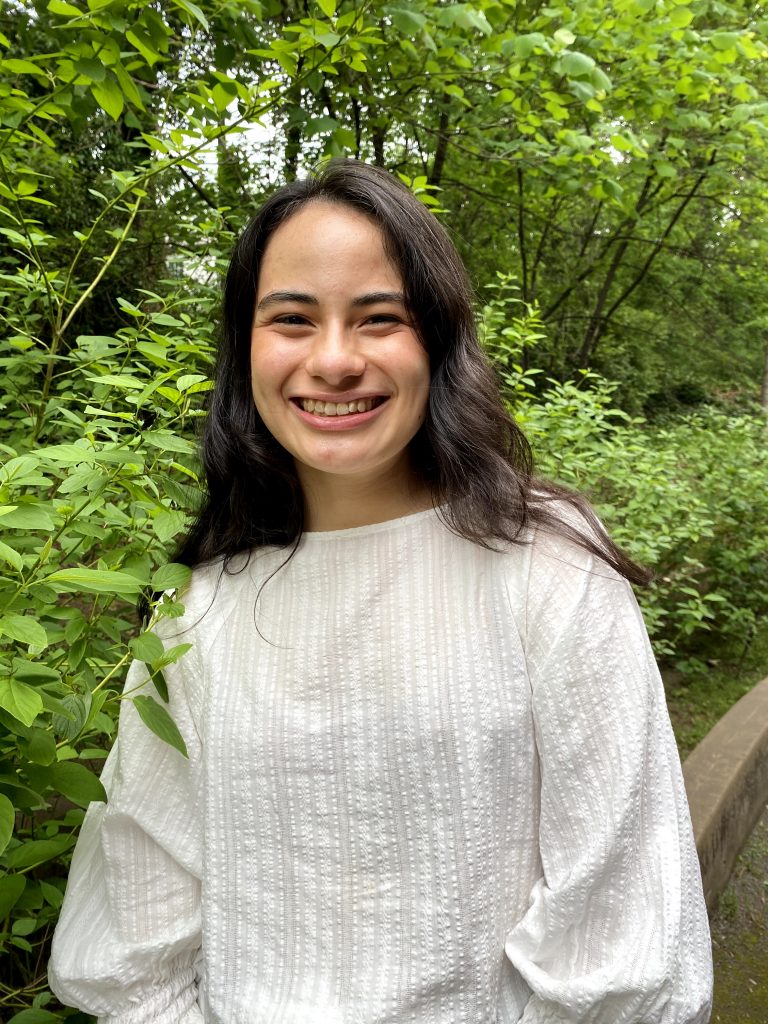 by Karen Cortez, 2021 Undergraduate Summer Research Fellow in Lived Theology
I have thoroughly been enjoying the time I have been reading, writing, and thinking throughout this fellowship. It's hard to believe the summer is more than halfway over and that I'll be back in Charlottesville in less than a month!
Since my project is mainly focused on Protestant and Evangelical organizations aiming to alleviate poverty, I have been reading a lot. Books like The Kingdom of God Knows No Borders by Mellani McAllister, Brown Church by Robert Chao Romero, and American Prophets by Jack Jenkins have all made my list.
As I've read more and discussed more with my research advisor, Isaac Barnes May, I have come to the conclusion that things are complicated. There are many times during our meetings when words can be hard to find, whether because of frustration over an unsettling statistic I find, or when empathy is absent, or when I see that no conversations exist that try to bridge any gaps of misunderstanding.
Even though things concerning religion can be complex, it is something that is truly lived, and it is so much deeper than what it seems to be on the surface. I could read a theology of what comprises Evangelical attitudes about the involvement of Scripture in bolstering social gospel initiatives, and you can get a million different answers as to what one's own individual beliefs are on these topics, no matter where they fall on the theological and political spectrums.
And so what do I do in the midst of all these voices that exist within the one faith community that I find myself a part of? I try to find my footing as best as I can, knowing that I can still go forward and use what I believe for good. I think that sometimes I may know a lot about this church because I have spent most of my life in these settings, but the expanse of all the things I have yet to learn continues to grow bigger and bigger. In the midst of learning the many philosophies and ideologies that encompass Evangelicalism and Protestantism, I found a lot of joy learning more about liberation theology and the social gospel, and a plethora of activists choosing to bring faith-related activism and justice to greater fruition. I was reading Faith-Rooted Organizing by Alexia Salvatierra and Peter Heltzel a few weeks back, and I kept becoming amazed over how many organizations had been formed, and feeling inspired by the fact that there are groups upon groups that have been formed, inspired, and maintained throughout the years in order to fight for social justice and poverty relief.
In the next few weeks, as I begin my writing process, I am excited for all that I have yet to learn and explore about my topic, and to learn more about how these theologies are lived out.
Read Karen's first blog post here.
Learn more about the 2021 Undergraduate Summer Research Fellowship in Lived Theology here.
The Project on Lived Theology at the University of Virginia is a research initiative, whose mission is to study the social consequences of theological ideas for the sake of a more just and compassionate world.