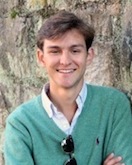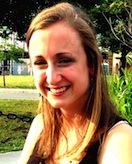 On Wednesday, October 1, the Project on Lived Theology summer interns Claire Constance and Peter Hartwig will share their field reports, a composition of experiences gained through the PLT internship program. Claire Constance spent the summer in Limpopo, South Africa training community health workers in child development assessment and intervention, while Peter Hartwig taught a 10-week course on American religious autobiography at the Albemarle-Charlottesville Regional Jail.
The event will be held at Eunoia and begins at 7:30 pm. The event is open to the public and admission is free. A light hors d'oeuvres and dessert reception will be provided.
Find out all the event details here. Learn more about the internship program here. Read the intern blog here.