Like many of our friends and neighbors, near and far, we at the Project on Lived Theology experienced the events of August 11 and 12, 2017, with horror, grief, anger, and determination. In the days, weeks, and months following those awful days, we were heartened to hear so many voices invoking theology in their reckonings with our national demons of racism, antisemitism, and xenophobia. What follows is a collection of some of those voices. We offer them here not as a full representation of voices, nor as perspectives which we necessarily endorse, ouiut as a resource for those who, like us, are still wrestling with this painful, ongoing story, and who wish to do so in the light of larger stories and deeper truths.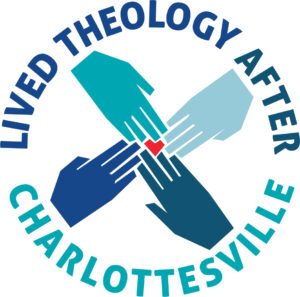 Following the events of August 12th, the University of Virginia's Religious Studies department put out an open letter condemning the ideology and violence of the white supremacists who were demonstrating.  It points out that their actions stand condemned in all the world's religious and ethical systems.
The Berkley Center for Religion, Peace & World Affairs at Georgetown University published a series of short responses to August 12th by a number of religious professionals in the Charlottesville Community, including several faculty members in the University of Virginia's department of religious studies and local clergy. The following individuals wrote:
Faith leaders as well as faculty members, postdoctoral fellows and graduate students of the University of Virginia wrote reactions to events that appeared in a variety of outlets. These are below:
News outlets and magazines covered the religious and personal aspects of the events of August 12th. Some of the notable pieces are:
More recent and forthcoming books and articles reflecting on the events of August 12th and its impact over the past year:
To get these and other news updates, please like us on Facebook and follow us on Twitter @LivedTheology. To sign up for the Lived Theology monthly newsletter, click here.