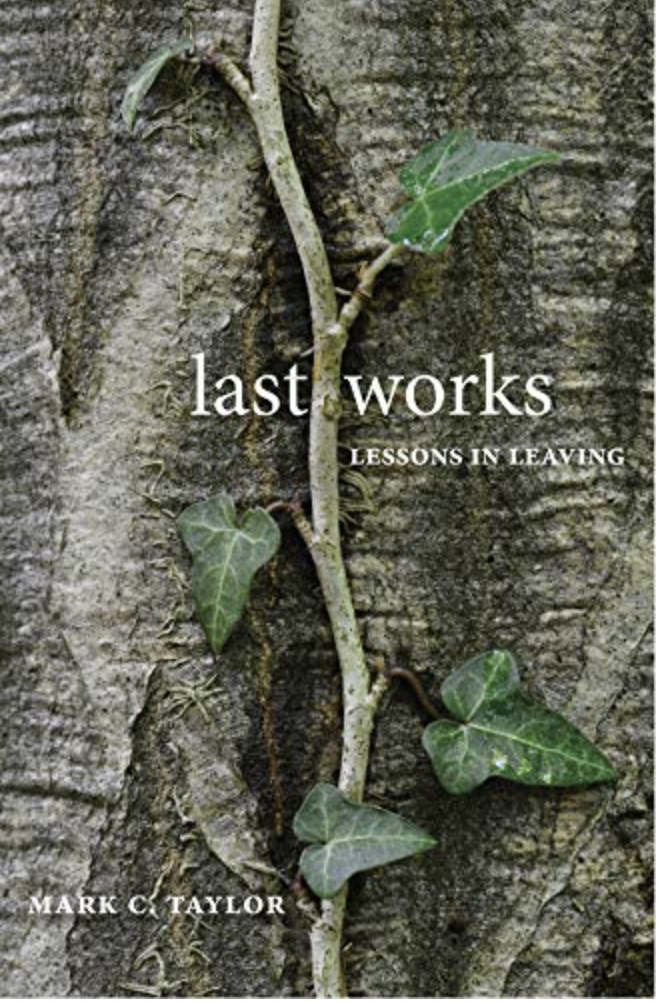 The Significance of Endings
Reflecting on the retirements of noted writers like Søren Kierkegaard and David Foster Wallace, Mark C. Taylor considers the intellectual and emotional importance of reaching the end of one's career and later, their life, in Last Works: Lessons in Leaving. Careful to reckon with cultural conceptions of retirement, Taylor describes the various attitudes of authors on the edge of life – ranging from deep sadness to exhaustion to resounding joy – and gently leads his readers into a nuanced conversation with death. Ultimately, Taylor argues that the agreement one must come to with dying is deeply valuable to recognizing and appreciating the present circumstance of life. Bursting with creativity and emotion, Taylor employs his masterful knowledge of religion and philosophy's most prominent figures and works to build a powerful case for the spiritual purpose of leaving.
Mark C. Taylor is currently a professor of religion at Columbia University and also taught at Williams College from 1973-2007. He is the author of many books, including Speed Limits: Where Time Went and Why We Have So Little Left (2014), Journeys to Selfhood: Hegel and Kiregaard (1980), and After God (2007). His research interests include the intersection between religion and art, philosophy of religion, and artificial intelligence. He writes frequently for the New York Times and appears often on NPR.
Reviews and endorsements of the publication include:
"Last Works is a dazzling tapestry of reflection on the final works of writers Mark Taylor has loved through his many transformations. This is Taylor's intellectual autobiography, his relentless and moving quest to understand religion in its many engagements with literature."
-Kevin Hart, The University of Virginia
"As Mark Taylor's brilliant meditation on last works moves towards its own end, it folds one writer's life and language into the next to thicken the strange meanings of thought time: knowing that we die.
-Siri Hustvedt, author of The Blazing World
"Modern life is a map of realms or worlds, intellectual and cultural as well as geographic that abut without necessarily connecting. The thinkers whom the larger world needs most are those who have ventured farthest from their starting points without sacrificing intellectual rigor. Such a thinker is Mark C. Taylor."
-Jack Miles, author of God: A Biography
For more information on the publication, click here.
For more of "On the Lived Theology Reading List," click here. To engage in the conversation on Facebook and Twitter, @LivedTheology, please use #LivedTheologyReads. To sign up for the Lived Theology newsletter, click here.