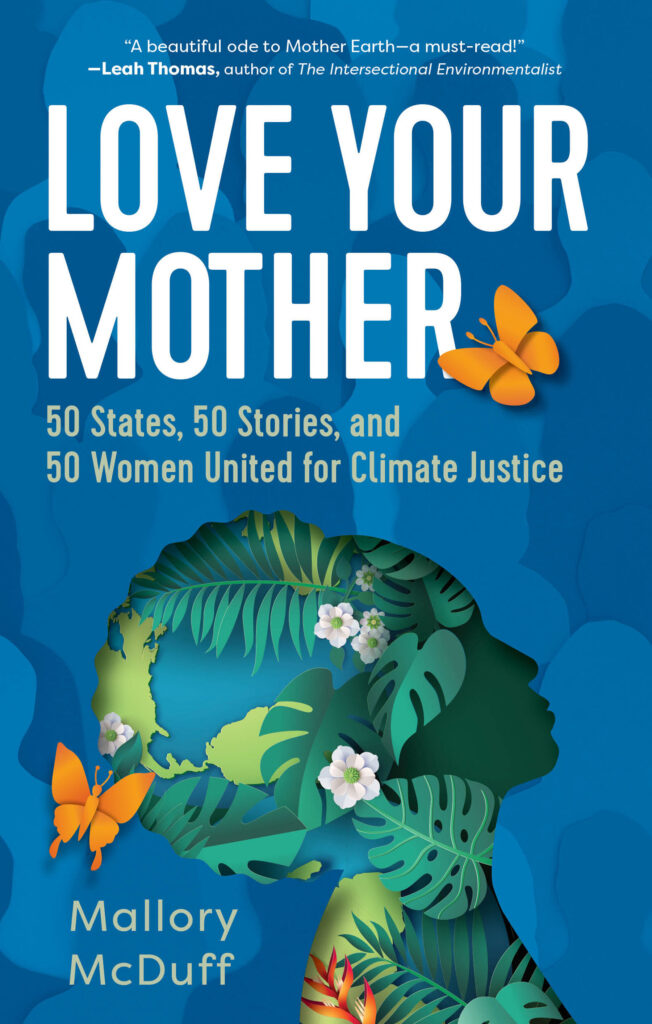 Women and the Fight for Climate Justice
Mallory McDuff understands the urgent situation that the world, and particularly women, face with the global climate crisis. Women are disproportionately impacted by climate change, with a majority of the world's impoverished population being women and with social expectations keeping them from migrating to places free of climate-related disaster. In Love Your Mother, McDuff tells the stories of fifty women- one from each U.S. state- who have stepped up to lead their communities and the world in climate action. Bringing together women from a variety of fields and backgrounds, Mcduff uses their stories to inspire the next generation of climate activists. By elevating stories from across the nation and across vocations, McDuff offers stories of women that feel familiar to readers from all sorts of places and all walks of life.
Mallory McDuff is a professor of environmental education at Warren Wilson College, a Christian school in Asheville, North Carolina. She is the author of four other books, including Our Last Best Act: Planning for the End of Our Lives to Protect the People and Places We Love, and has published numerous articles and essays in prominent newspapers and academic journals. She is particularly concerned with the study of how people relate to places, and how these relationships can build a better world.
Reviews and endorsements of the publication include:
"Women have been at the forefront of the climate battle from the start, and this book is proof of it. If we have a fighting chance of coming through these decades, it's because of them!"
-Bill McKibben, author of The End of Nature
"This book is a mighty collection, a great read for anyone who cares deeply to care about Earth, community, and the climate crisis. Dr. McDuff offers up bite-size stories of inspiring climate action from across all fifty states, from a spectacularly diverse and accomplished group of women
-Leah Stokes, Professor of Environmental Politics, University of California, Santa Barbara, and author of Short Circuiting Policy
"Through vivid, thoughtful storytelling, McDuff's profiles emphasize a timely truth: climate leadership isn't a monolith. Matriarchs, farmers, writers, rebels, scientists, doctors, innovators, influencers, teachers–all of us, in short–have a home in this movement, if we choose to seek it."
-Georgia Wright, co-creator of the podcast Inherited
For more information on the publication, click here.
For more of "On the Lived Theology Reading List," click here. To engage in the conversation on Facebook and Twitter, @LivedTheology, please use #LivedTheologyReads. To sign up for the Lived Theology newsletter, click here.