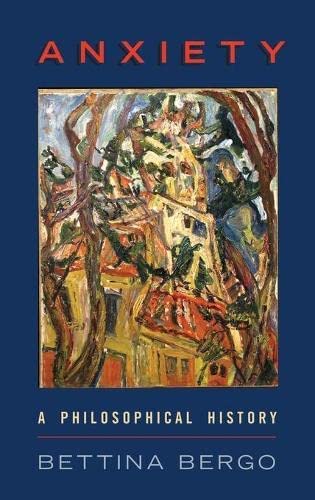 Bettina Bergo provides a wide-ranging and sweeping history of philosophy which details 250 years of European thought from the perspective of anxiety. Her study dives deep into the examination of present-day anxiety and its philosophical context. She explores the works of philosophers including Kant, Hegel, Schopenhauer, Heidegger, Levinas, Nietzsche, Kierkegaard, and many other luminaries.
The author draws from historical European thought, beginning with Kant's transcendental project, to European intellectual culture, through Romanticism and metaphysics, and to the existentialism of Kierkegaard and Nietzsche. She draws a connection between evolving psychoanalysis, rationalism, and formalism. Bergo shows how anxiety plays a large role in philosophy and ends up lying at the intersection of embodiment and cognition, between mind and body. She details the surprising connections between important philosophical thinkers, bringing a rich understanding to the subject of anxiety.
Reviews and endorsements of the publication include:
ONE OF THE NEW YORK TIMES BOOK REVIEW'S 10 BEST BOOKS OF THE YEAR WINNER OF THE THURBER PRIZE FOR AMERICAN HUMOR
"…what stands out is [Bergo's] capacity to inflect familiar material with uncanny resonances, without much editorial prodding. The Nietzsche we encounter here, for example, is one concerned with 'two pairs of anxiety': embodied pathos and reactive resentment, as well as mourning the death of God and rendering it the 'ultimate transvaluation' through eternal recurrence. The result is a demystified, non-reductive picture of Nietzsche that is theologically unavoidable and plausibly resonant with current conceptions of emergent consciousness. Later in the book, it is refreshing to see Husserl's work on time consciousness and passive synthesis described so clearly and with such a suggestive eye toward the theme of affect. In Bergo's account, we get a convincing sense both of his setting a 'new formal groundwork for psychology,' and of his role as a target for subsequent deformalizing dismantlings."
—Continental Philosophy Review
"This is a remarkably detailed study, and unlike many of the large and avowed exhaustive histories of philosophy, this one makes no claim to such. Bettina Bergo does something wonderfully creative. Instead of advancing a genealogy of anxiety, she makes a double move of examining the, in fact, fear of power, the desire for liberty without responsibility, and in doing so examines the conundrums of evasion. The work is valuable as a performance of its own philosophical concerns, and for scholars interested in fresh readings of canonical figures of Euromodern continental philosophy. This is a beautifully written, extraordinarily well-researched work that should generate a stir not only among scholars researching on the history of Euromodern philosophy, but also those interested in a rich understanding of subjectivity beyond pronouncements of eradication of its mark–in a word, 'the' subject.'"
—Lewis Gordon, Professor and Department Head of Philosophy, University of Connecticut
For more information on the publication, click here.
For more of "On the Lived Theology Reading List," click here. To engage in the conversation on Facebook and Twitter, @LivedTheology, please use #LivedTheologyReads. To sign up for the Lived Theology newsletter, click here.