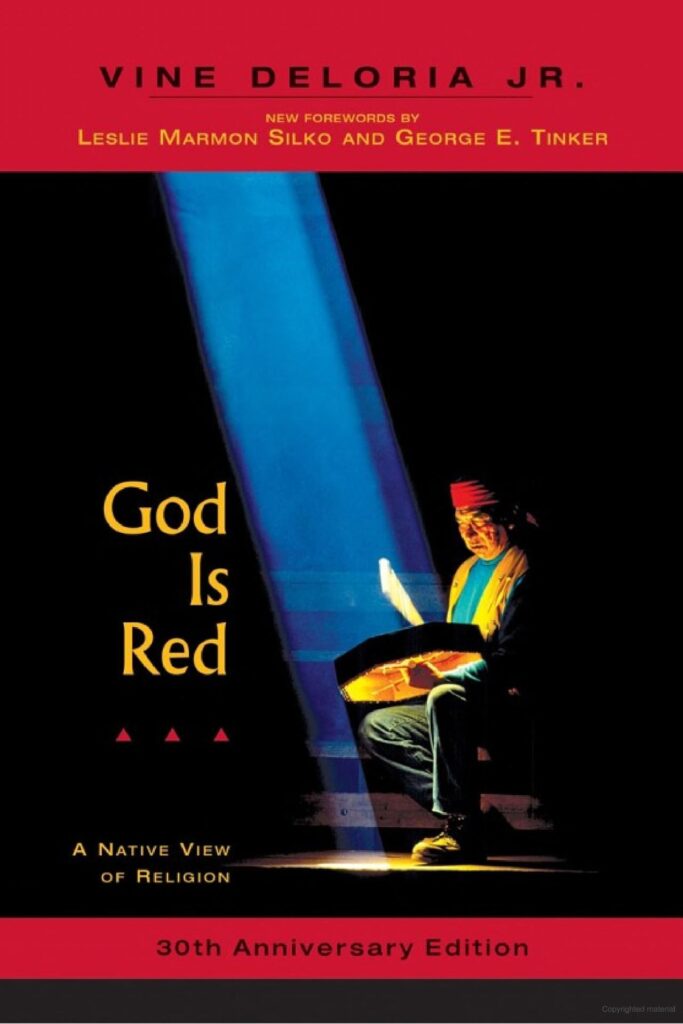 The Seminal Apologia of Indigenous Religion
As both a lawyer and theologian, Vine Deloria, Jr. (1933-2005) invigorated modern Native thought. The Standing Rock Sioux activist first demanded nationwide attention with the provocative Custer Died for Your Sins: An Indian Manifesto (1969), but it is God Is Red: A Native View of Religion (1972) in which Deloria's theological brilliance shines. The provocative account challenges Christian hegemony and defines Native religion as a better-suited alternative for the future of America.
Academic study of religious philosophy rarely focuses on indigenous spirituality, let alone Native religion in juxtaposition with Western Christianity. Where Christianity is temporal and individualistic, Deloria contends that the Native worldview is spatially oriented and connected to land and community. In the modern world, indigenous values can heal scars of Christian imperialism and turn to ecology and harmony. With wit and sophistication, Deloria disputes the authority of western scientism and affirms Native categories of knowledge.
At the time of its publication, God Is Red was groundbreaking for indigenous intellectualism. The book inspired Native communities and prompted reflection among Christians – Time Magazine fittingly named Deloria one of the eleven greatest religious thinkers of the twentieth century.
Reviews and endorsements of the publication include:
God is Red should be read and re-read by Americans who want to understand why the United States keeps losing the peace, war after war.
—From the forward by Leslie Marmon Silko, author of Ceremony
The flagship book on Native American spirituality remains Vine Deloria's God is Red. He does an outstanding job of translating complex spiritual issues into very simple truths.
—Wilma P. Mankiller, Former Principal Chief, Cherokee Nation
Deloria's thinking on the subject of religion has lost none of its rage or relevance…since God is Red was first published. This book is broader than its subtitle suggests. It is a trenchant and often witty critique on non-Native religion through Native eyes.
—Akwe:kon Journal
For more information on the publication, click here.
For more of "On the Lived Theology Reading List," click here. To engage in the conversation on Facebook and Twitter, @LivedTheology, please use #LivedTheologyReads. To sign up for the Lived Theology newsletter, click here.