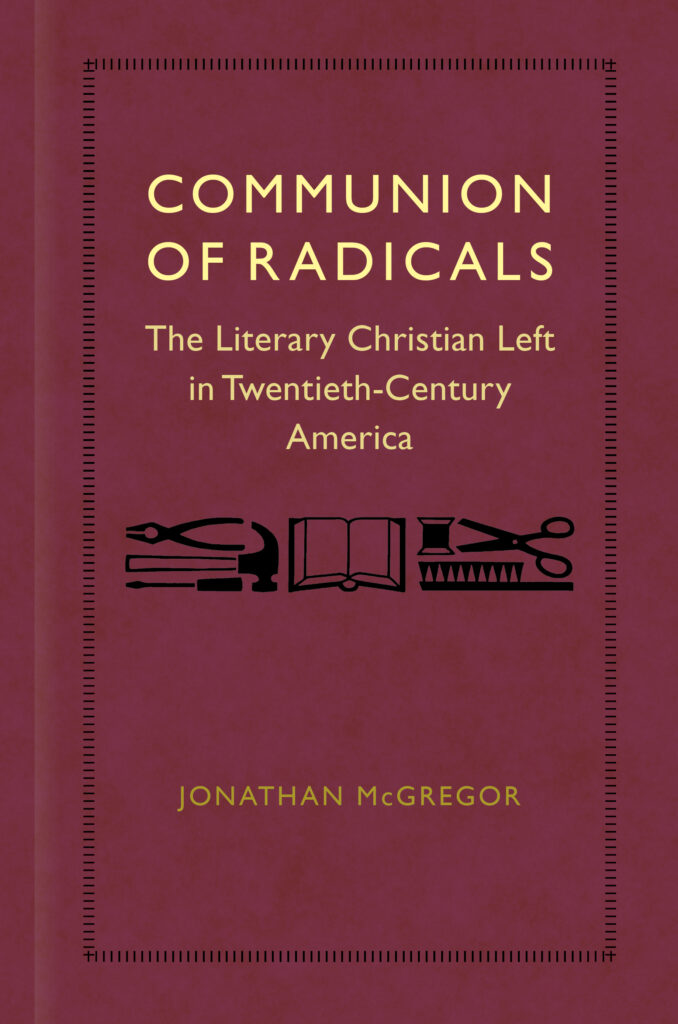 The Literary Lineage of Overlooked Christian Radicals
Radical left politics and Christianity may seem incompatible to some Americans, but in his new literary history of their convergence, Jonathan McGregor dispels this popular myth. The conventional binary of a religious right in opposition to progressive politics disregards the work of an impassioned, vocal Christian left whose deep conviction drove their activism and literary imaginations.
McGregor's fascinating study traces the writing of twentieth century Christian radicals and their religious justifications of progressive battles against racism, unfettered capitalism, and homophobia. Throughout the turbulent century, Christian leftists reaffirm that a radical orthodoxy, human equality, and community are not reserved for an otherworldly utopia – they can and should illuminate the challenges of the present era and energize redemptive engagement of the social order. Roman Catholic personalists such as Dorothy Day championed socialist movements centered on the human person contrary to oppressive forces of abusive capitalism and communist materialism. McGregor additionally complicates and deepens the history of white Southern identity with his focus on the literature of Southern Christian organizations that evoked agrarian imagery to advocate for socialism and civil rights.
In every chapter of Communion of Radicals: The Literary Christian Left in Twentieth-Century America, McGregor subverts the historical interpretation of religion and politics in America, leaving readers with a rich, new understanding of how Christian tradition is hardly reserved for the religious right alone.
Reviews and endorsements of the publication include:
Jonathan McGregor peels back layers of myth and misperception to reveal a rich tapestry of original material illustrating that there was no simple connection between religion and the literary Left. Deeply researched and skillfully conceived, Communion of Radicals sets the agenda in a lucid and contemplative manner for a reassessment of the methods by which Christian traditions fostered and sustained radical writers.
—Alan M. Wald, author of American Night: The Literary Left in the Era of the Cold War
Communion of Radicals makes an important contribution to literary history. Above all, it shows that understanding the work of Christian literary leftists involves letting go of lazy assumptions about what does and doesn't count' as authentically leftist.
—Thomas F. Haddox, author of Hard Sayings: The Rhetoric of Christian Orthodoxy in Late Modern Fiction
For more information on the publication, click here.
For more of "On the Lived Theology Reading List," click here. To engage in the conversation on Facebook and Twitter, @LivedTheology, please use #LivedTheologyReads. To sign up for the Lived Theology newsletter, click here.