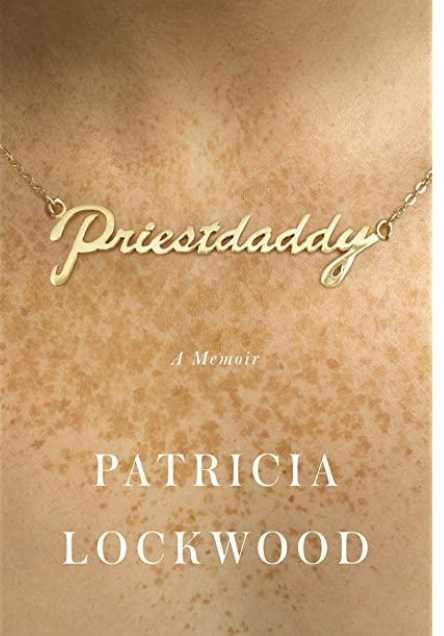 A Comedy of Catechisms
Patricia Lockwood's 2017 memoir is like none you've read before, and not only because her father is an eccentric Catholic priest. When financial troubles lead Lockwood to move back into her father's rectory, she records her family's every idiosyncrasy, bringing the cast of characters alive in vividly human detail. By trade a poet, Lockwood's prose regales with literary eloquence and whimsical, raunchy humor. Of the titular "priestdaddy," she writes that her gun-and-guitar-toting Father "despises cats. He believes them to be Democrats. He considers them to be little mean hillary clintons covered all over with feminist legfur."
Though it reads like a sitcom, Priestdaddy weaves in somber reflection on family, belonging, and her experience in the Catholic Church. Leisurely humor is punctuated by grim stories of personal struggle and trauma. A witness and victim of the Church's abuse, she denounces the exploitation of religious authority which afflicts her former community. While Lockwood remains critical of her Catholic upbringing, she notes a complicated yet enduring fondness for the lessons faith taught her. For the religious and the nonbelievers, the zany memoir invites heartfelt contemplation.
Reviews and endorsements of the publication include:
ONE OF THE NEW YORK TIMES BOOK REVIEW'S 10 BEST BOOKS OF THE YEAR WINNER OF THE THURBER PRIZE FOR AMERICAN HUMOR
"Wildly entertaining…[Lockwood's] humor and poetic descriptions are both impressively prolific, every sentence somehow funnier than the one you just read."
—New York Magazine's The Cut
"Gives 'confessional memoir' a new layer of meaning. From its hilariously irreverent first sentence, this daughter's story of her guitar-jamming, abortion-protesting, God-fearing father will grab you by the clerical collar and won't let go."
—Vanity Fair
For more information on the publication, click here.
For more of "On the Lived Theology Reading List," click here. To engage in the conversation on Facebook and Twitter, @LivedTheology, please use #LivedTheologyReads. To sign up for the Lived Theology newsletter, click here.