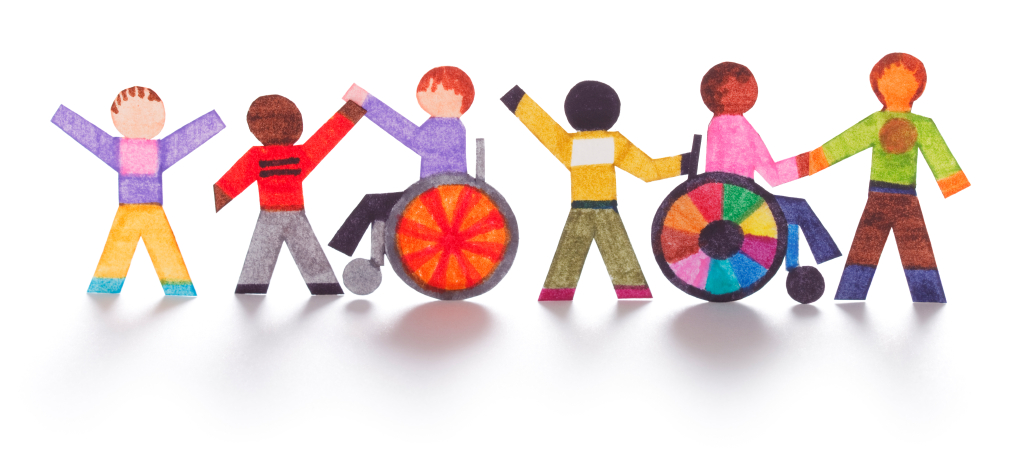 "All of God's children were created by Him and are precious to Him! All of God's children need the opportunity to learn about and experience His love and grace!" -Belief statement of Spring Hill Baptist Church's Special Needs ministry
After hearing great things about Spring Hill Baptist Church's inclusion of people with disabilities from VIA's social worker last week, I decided to check it out for myself. I set out last Sunday morning to Ruckersville to their 9:00 family service. I pulled up to an old white chapel, surprisingly without getting lost. I remember registering a little surprise at the apparent lack of wheelchair accessibility; the old building seemed an unlikely candidate for a church conducive to special needs ministry. Brushing this aside for the moment, I walked in. A smiling greeter handed me a bulletin as I walked up the stairs and through the door.
According to their website, Spring Hill usually has three services: a family service and contemporary service at 9:00, and a traditional service at 11:00, with Sunday School in between. While trying to locate the family service, I heard the announcer say this was the last Sunday that the family and contemporary service would be held together in that sanctuary. Phew, I'm in the right place. After a momentary flashback to accidentally showing up to my first statistics class in the English department, I looked down the aisles of pews for an empty seat. The entire sanctuary was almost full! I spotted an empty seat about halfway down next to a kind woman who offered me a wave as I slid into the pew.
Although the crowd was fairly racially homogenous, I saw a couple of people who appeared to have physical disabilities, dancing and singing and hugging those around them. The sheer joy on their faces was striking. When we sat down for the children's sermon, a woman brought an ironing board up to the stage. This would have been puzzling to me had I not grown up as a Southern Baptist myself, where I learned there is no limit to the props used during children's sermons. I smiled as she explained the Transfiguration to the eager group of children, pointing to pictures of mountains on the overhead screen and using her iron to reveal a secret message on a piece of paper. Although I wasn't sure about the European Jesus up on the screen, the children responded well to the multi-media message, clearly remaining engaged. Even some adults participated as the children's minister called them out by name in the audience!
Finally, it was time for the regular sermon. The pastor built upon the themes of the children's sermon, drawing on themes in Matthew's account of the Transfiguration to encourage the church to get off the proverbial mountain and back into the world. Just as Peter, James, and John had an encounter with Jesus and then returned to ministry, so must we: "the Kingdom of God cannot be confined to things that are comfortable."
The most touching part of the sermon came at the end. During the invitation the pastor gave, he invited anyone to come up for prayer. I noticed a young boy who appeared to have Down syndrome nudge his way excitedly through the aisle and grab his mother's hand, leading her toward the pastor. Soon, the whole family was up at the front praying together. A huge smile spread across the pastor's face as he laid hands on the boy and prayed with him. It was reminiscent of a conversion prayer, although I'm not sure the actual context. What was more important was the fact that the boy felt welcome–and was welcome–to come to the altar.
As the service ended, I looked at my bulletin and realized that there was a Sunday School class specifically for people with special needs. Unsure how to get there, my eyes scanned the room for people headed towards another building. After a few minutes of pretending to look over the bulletin, I eventually asked someone where to find the Sunday School classes. After a slight look of confusion when I told her I was looking for the special needs class, she led me to the correct room. Apparently there were two classes; I was taken to the adults' room, but there was one for children as well.
There were seven adults in that room, two of whom appeared to have special needs. Riley* sat on one side of the table in a wheelchair, and Gerald, who appeared to be on the autism spectrum, sat on the other side. Each had a few helpers who would assist them if needed. I received a warm welcome from all, and soon the lesson began. We discussed the story of Jonah. The lesson was ample with opportunities to engage—a matching game, opportunities to read Scripture, even a time for singing at the end which was particularly popular!
The entire class appeared to be very well thought-out and tailored to the particular needs of each participant. Riley, who had an intellectual disability, was unable to read straight from the paper, but loved to echo the sentence-by-sentence reading of his nearest helper. Gerald lit up at the opportunity to use a tambourine to praise God in the singing. This is true hospitality.
Talking to the teachers after the class allowed me to learn more about the ministry. In addition to its regular inclusion of people with disabilities, Spring Hill hosts monthly game nights to which its attendance has steadily increased. I think I saw one teacher tear up as she described one mom's reaction to the ministry: "Now my child has people to invite to his birthday party." Families have driven from as far away as West Virginia to attend Spring Hill. I can see why.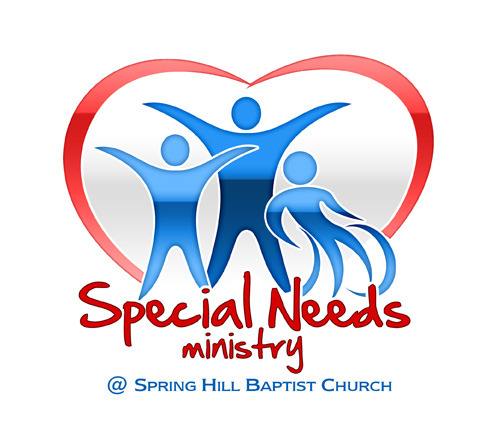 In Places of Redemption, author Mary McClintock Fulkerson uses postmodern place theory to explore the theological meaning behind "place." She uses the example of a "hometown" to frame place as meaningful, not because of its geographical location, but its "constellation of resonances." Particular places usher us into particular emotional states. Seeing that old library you always used to go to as a kid might have any number of effects on you at that moment–disappointed because it's not what it used to be, proud to see it still brings joy to children, even inspired to read more. Understanding the impact of the meaning of place for worshipping communities is the first step in making a church more inclusive.
This is a particularly powerful idea when we consider our own embodiment. We must not forget that our bodies are actual places, and the shape of these places carry societally given connotations which affect how we encounter the world. What our bodies look like—black or white, male or female, thick or thin, able-bodied or disabled—quite literally change our place in the world.
Under this mentality, going to church is most fundamentally about going to a certain place. It's less about hearing a sermon than being in a space with other people. This is not a trivial distinction but one that claims there is actual content to be learned through embodiment in a different place. Most of our impressions of a church rest more on the environment it creates and less on the content of the preacher's sermon. Because if we're being honest, many churchgoers don't even remember last week's sermon!
Whether this is for better or worse, what it reveals is the fact that humans are fundamentally relational creatures. All of us. Our most central quality is not our rationality but our relationality. And a space which allows us to express that in all its diverse forms is one that can truly be called an inclusive community. I think Spring Hill is leading the way.
*Names of people have been changed to protect privacy.
Fulkerson, Mary McClintock. Places of Redemption: Theology for a Worldy Church. New York: Oxford University Press, 2007. Print.