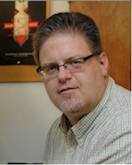 On Saturday, April 25, at 10 a.m., the Project on Lived Theology will host a workshop entitled, "Parables of Privilege Meeting Poverty: a conversation on the posture of social service workers." Participants will discuss privilege, poverty, and faith-based service with Josh Kaufman-Horner, co-founder of Mission Year. Josh will talk about how to navigate difference and avoid some of the pitfalls of various kinds of privilege.
The workshop will be held in Cabell Hall 364 at the University of Virginia. Coffee and pastries will be served.
For three decades Josh Kaufman-Horner has supported individuals and communities coming alongside marginalized populations. Josh was founding pastor of the New Hope community in Oakland and co-founder of Mission Year. In recent years Josh has assisted families recovering from homelessness and trauma through The Salvation Army. Josh has also partnered with Leroy Barber working for Word Made Flesh as Associate Director of Community Action, Research, and Policy. Josh is a Licensed Professional Counselor in the state of Virginia. In these roles Josh has served as innovator, counselor, mediator, provocateur, administrator, janitor, and advocate depending on the need of the moment.
For more information and updates, see the Facebook event here.